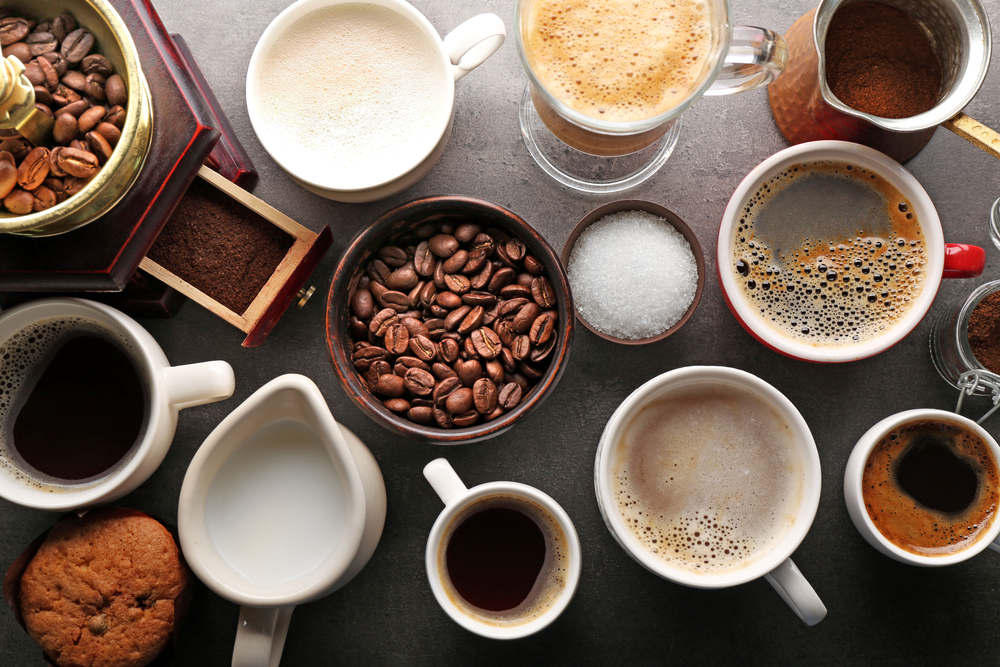 For the past years, coffee has earned its popularity and its place in people's hearts. Indeed, most people can't live without its burst of flavours and intense aroma. With the different kinds of coffee available, there's one for every personality. Getting a steaming cup of Joe from a coffee shop is a great way to start your day, but knowing how to make one yourself is even more satisfying.
Among the various regions in the world, Australian coffee can be an exciting option. There's nothing quite like it. But what makes coffee in Australia stand out from others?
Rich History of Coffee in Australia
In 1788, when British settlers first travelled and transported goods to Australia, they have passed the culture of brewing and drinking tea to indigenous Australians, who have, until that time, never practised brewing. However, there was still no mention of coffee. The history of Australian coffee began when the first commercial espresso machine emerged in 1928 in Café Florentino at Bourke Street, Melbourne.
Not long after, Australians' love and acceptance for coffee have spread because of the emergence of fashionable Parisian coffee shops on the continent. This was mainly due to the Temperance Movement, where Christian women in Melbourne rallied against alcoholic beverage consumption and drunken social behaviour. When the Temperance Movement was successfully promoted, pubs and bars had to close as early as six in the evening, opening the opportunities for coffee shops to flourish. The consumption of alcoholic beverages in the continent has significantly reduced, and the principal rendezvous of people shifted toward coffee places, thus making coffee a fantastic trend. The love for this non-alcoholic drink led to different types of coffee being popularised in their continent as time passed by, as well as multiple coffee businesses opening, which also gave rise to the natives' coffee standards.
High Standards and Unique Taste
Generally, Australians are difficult to please when it comes to coffee. They choose their coffee wisely with their high standards and taste. Their meticulous nature is one of the reasons why coffee is different in their continent. When you travel around the world, you can evidently see the success and prosperity of Starbucks, one of the most popular coffee house chains across the globe. However, it's a massive flop in Australia.
When Starbucks entered the Australian market, they were forced to close 61 of their branches in the whole continent, estimating up to 70% of the overall number of stores and losing about $105 million. Starbucks' failure in Australia can perhaps be attributed to its sudden rise and popularity, wherein the brand may not have considered adapting to the locals' taste in coffee.
Despite the culture of coffee drinking in their country, coffee places in Australia actually serve only a few options of coffee, but are unique compared to other places:
Espresso: Known as the basic building block of any coffee, espresso has the most fundamental coffee taste, but it can turn bad if handled poorly by a barista. Mostly in the United States, espresso yields 19 to 20 grams and 38 to 40 grams of double espresso. In Australia, most baristas use 20 to 22 grams of espresso and 40 to 44 grams of double espresso.
Latte: Another coffee variation famous in Australia is the latte, a combination of espresso and steamed milk. When you ask for a latte in an Australian café, they'll usually serve it with full cream cow's milk.
Some lattes are infused with odd flavours that complement the espresso and milk combo well. Matcha and golden lattes excited the coffee lovers in Australia, wherein the matcha latte added green tea powder and golden latte added turmeric. Smurf latte, also known as blue algae latte, is a combination of E3 algae, coconut milk, lemon, ginger, and brown rice malt. This coffee isn't only good for the palate, but also for the health due to its high level of antioxidants. On the other hand, the red velvet latte in some Australian cafés are made of espresso and raspberry powder, with variations comprised of vanilla, cocoa, and beetroot powder.
Other variations of coffee accessible in Australia are cappuccino, flat white, long black, short black, chai latte, and mocha latte.
Creativity and Lifestyle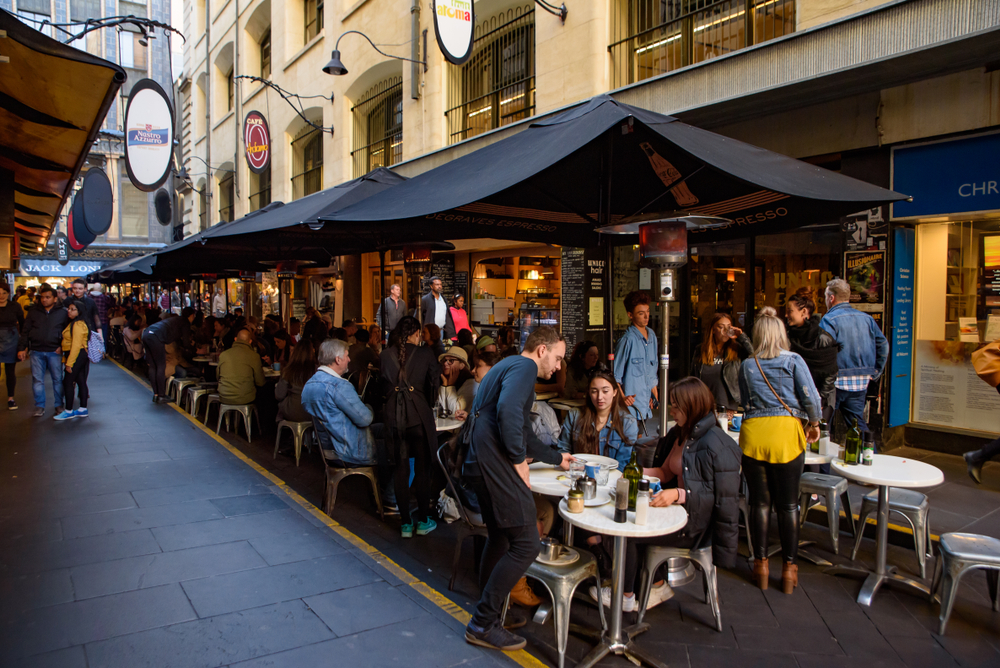 Usually, people think of coffee as a perfect drink in the mornings as an energy booster. In Australia, coffee became a part of their system, viewing it as sacred and relaxing. Instead of consuming alcoholic drinks to catch up with an old friend, most Australians prefer having a cup of coffee while discussing and catching up about each other's lives. Coffee has also found a special place in Australian homes as they could easily make a cup of steaming coffee during a weekend. It has become a part of their daily routine.
The coffee business in Australia is then treated with seriousness due to its high demand. As a matter of fact, 90% of the coffee industry in Australia are owned by independent and professional baristas that make coffee masterpieces every day. They aren't only limited to typical and original coffee variations, but they keep on experimenting with new ones that have varying factors such as:
Temperature
Beans
Blends
Grinder configurations
 New latte art designs
Brewing ratios
Brewing methods
Pressure profiling
Conclusion
While coffee around the world varies greatly from one another, Australia has its own unique taste for coffee. Many cultures and civilizations have influenced the extraordinary flavours and premium quality of coffee in Australia, yet Aussies didn't settle simply on this kind of taste. Instead, they continuously dig deeper to expand their potential in coffee brewing as it's one of the things that made them stand out in the world.