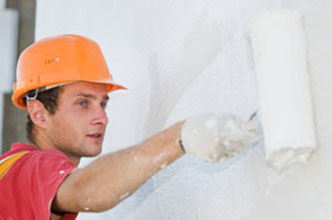 Choosing a painter to do the job can be a wise move even though painting is relaxing. This is despite the fact you may be able to do it cheaper. While DIY may save money, it does take time away from other things you would rather do. Besides, a professional painter works faster which means less disruption for people living in the house. You also do not have to buy expensive brushes and rollers and clean them afterwards. Here is how to go about choosing a painter to do the job.
Get Recommendations from Clients before Contracting a Painter
The best way to find the best house painter is to ask for recommendations from previous clients. If they cannot provide them, they are either newbies, or do a bad job and you do not want either. Find out how long they have been in business. A painter with a client list is more likely to do a quality job. However, you do need to keep an eye on them to make sure they keep the standard high.
Related trade services: Painters Melbourne eastern suburbs
Make Sure the Firm Uses Quality Paint When Evaluating Price
The most expensive part of any painting job is the costs of paint. Selecting a painting company may mean thinking for them because they may sacrifice quality to keep the price low. Agree the paint up front before they quote. Do spot checks during the job. By choosing good quality paint, you eliminate many of the excuses for an inferior job.
Before Finally Choosing a Painter Ask Who Will Do the Job
This question is not as crazy as it sounds. Most painting firms subcontract. Some even hire casuals for the day. After you have narrowed down your choice of painting firm, ask to meet the supervisor who is going to oversee the job. Get them to comment on the current state of paintwork. If they have an eye for quality, you can likely go ahead.
Choosing a Painter: A Few Final Tips
Get several quotes and choose one that is in the middle of the price range. Select one that you can work with. They are going to be in the house for a week and there will have to be give and take. Will they fit in with your schedule? Will they cover over your precious things? Will they use new paintbrushes? What guarantee do they offer? These are all important things to ask before you finally choose a painter.