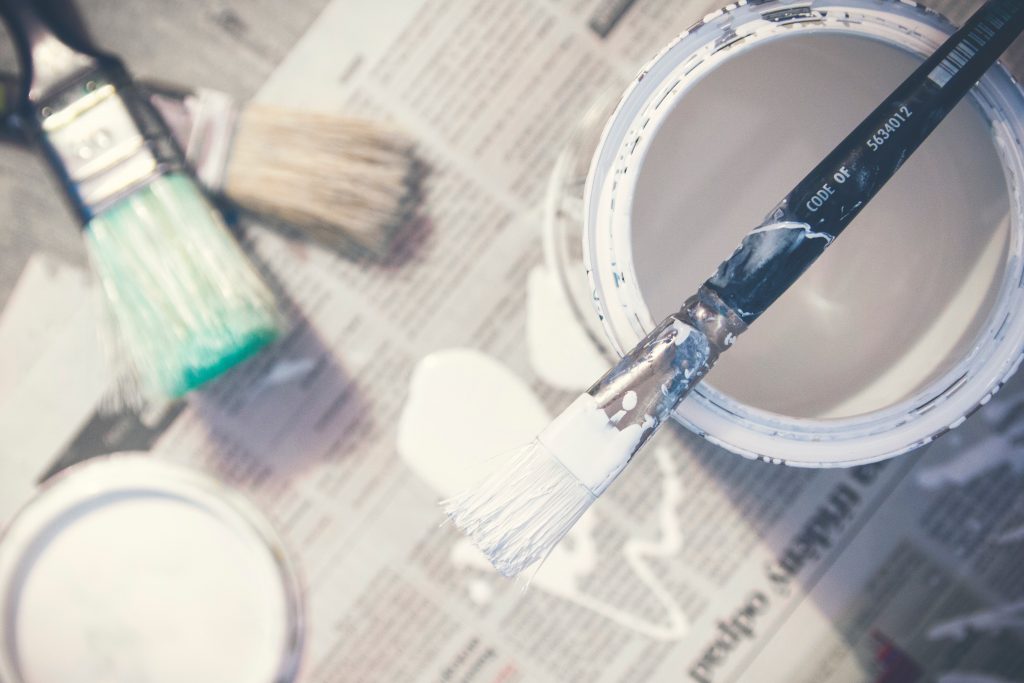 Choosing a paintbrush can be quite confusing sometimes. We see row after row hanging in the hardware store, and nobody near to advise. Are all brushes the same? At first glance, it may appear so. But there is more to the topic than at first appears to be the case. Let us big a little deeper into the thorny issue. So what are the snags, and what to look out for when choosing a paintbrush?
All The Colours of the Rainbow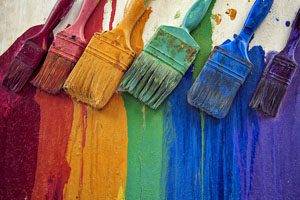 There are almost as many brushes out there as there are shades of colour. In fact, there are so many brands to choose from and so many sizes that it's hard to make heads or tails of it.
This is especially true when you factor in the paint. Brushes must match paint type and the opposite applies.
First off when choosing a paintbrush, you'll want to choose the right quality of the brush. How big is the area you are painting? Is it furniture or a whole house? Are you going to be using the brush again in the future? How high a quality job does it have to be? Are you painting with oil or water-based paint? The questions are endless when choosing a paintbrush and here are a few expert tips.
Choose a Paintbrush to Suit the Job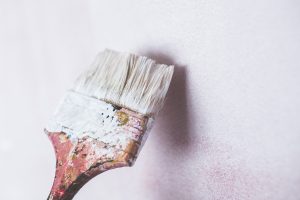 If you're using the brush for a large job, or if you plan on using it over and over again, then it's worthwhile investing in a premium brush that will give you a better finish. This will make it easier to use because it holds paint better. It will also be easier to clean and last longer. You'll find that more expensive brushes often work out to be better valued than cheap brushes because you can use them over and over again.
Choosing a Paint Brush: Bristle Type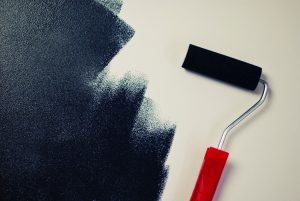 The bristles are the fibres that take the paint from the tin and lay the paint down for the finished job.  They must have the right flexibility for the type of paint, or else the medium will not settle properly, and leave stripes. Depending on the quality you're looking for or the type of paint you are using, you should use different brush types. A cheaper or incorrect bristle type will lead to more noticeable marks. Moreover, with cheaper brushes you'll find that every now and again there is a bristle that detaches into your paint. Sometimes it is easier to use a roller.
Choosing a Paint Brush: Job Scope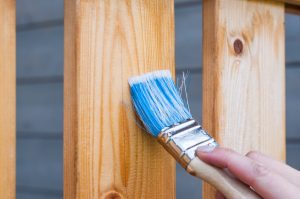 The job that you're working on will provide the lead when choosing the paintbrush that you'll need. Larger paintbrushes reduce the amount of time you spend adding more paint and the length of time it takes to apply it. That said, larger brushes can be unsuitable to use in more confined areas. Also if you're painting furniture or smaller objects than big brushes will end up holding too much paint which will drip and spill. Sometimes it can be easier to contact a local painting contractor.
Finally, make sure to consider more specialist brushes that make things easier. A cutting brush with bristles cut at an angle, for example, makes it easier to paint the edges of a wall without marking the other surface. Choosing a paintbrush that's right for the job makes the difference.