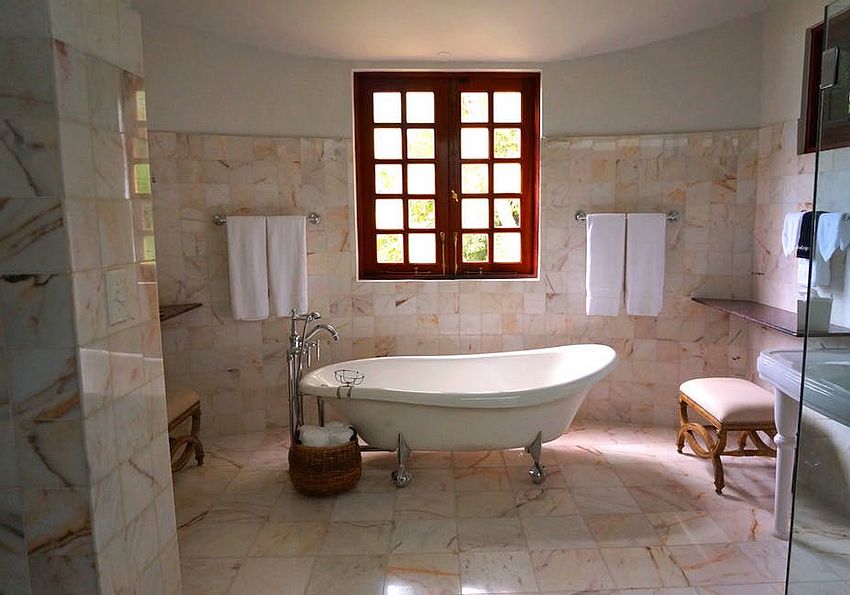 Designing a bathroom requires various considerations that depend on the pipe layout and functionality. One of the biggest dilemmas homeowners have in planning this room is whether they should decide for a bathtub or a shower. There is no doubt that showers have their perks when it comes to saving space and time, but they can't be compared with the comfort provided by bathtubs. Don't think your work is over if you decide for a tub, you still need to choose the design and material that will work the best for you. Here is everything you need to know before making the investment.
Material: Acrylic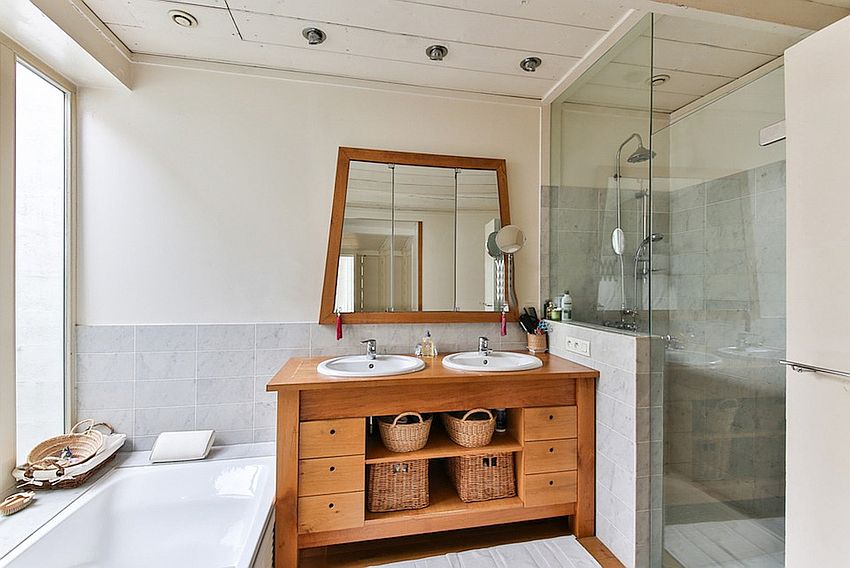 Acrylic is one of the most popular bathtub materials today. It owes that popularity to a realistic price and flexibility when it comes to design.
Pros: It has a smooth surface that is very easy to clean. It is not only warm to the touch, but it also retains heat for some time, which means that it will stay warm for a longer period. And if you drop a large shampoo bottle or anything else and cause a crack, it will be easy to repair.
Cons: It can be stretched and it is not very durable.
Material: Cast Iron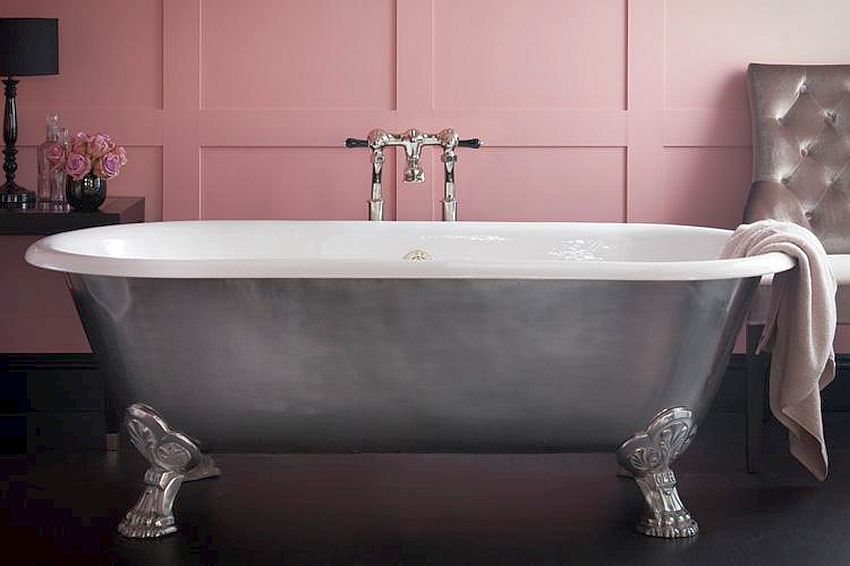 Porcelain coated cast iron tubs are great for traditionally-looking bathrooms.
Pros: They lend the bathroom an aristocratic feel and are incredibly durable.
Cons: Where to start? They are really expensive and heavy to handle. Furthermore, they're really cold to the touch and usually designed for one person, so forget about soaking in with your partner.
Material: Stone
Both freestanding and concealed stone baths bring a unique natural charm to the bathroom and enhance the organic design.
Pros: A beautiful, natural look and various available designs suggest that there is a perfect stone tub for everyone. Besides, stone bathtubs can last for years (decades even), and in case that any scratch or crack appears, it is easy to repair. Also, they retain the heat very well.
Cons: You don't own one (just yet). Putting all jokes aside, there are hardly any cons of owning a stone tub, except that it is very heavy, so it might be difficult to install, but once you get that of your chest, everything will be perfect.
Material: Copper
This material has luxury written all over.
Pros: Low maintenance and aesthetic appeal. If you factor in the mold and bacteria resistance, you will fall in love with it.
Cons: Very expensive and hard to find.
Material: Fiberglass
If you want to save money (on the short run), shoot for fiberglass.
Pros: Cheap, lightweight and simple to install.
Cons: Short life-expectancy and quick tearing of the surface.
Design: Drop-In (Built-In)
These tubs drop in a custom designed space.
Pros: Great for a small bathroom. Besides saving space, they provide you the possibility of installing a showerhead without further complications with the plumbing, and can be fully enclosed with minimal construction.
Cons: Not as aesthetically pleasing as freestanding tubs and can be more difficult to clean.
Design: Corner Tubs
A nice elegant addition to every bathroom.
Pros: They're visually appealing, and if designed right, corner tubs can accommodate more than one person.
Cons: They can occupy a lot of space and be difficult to maintain.
Design: Freestanding Tubs
Freestanding tubs are gaining more and more attention with each passing day. Is everything about them as great as it seems?
Pros: They offer very versatile designs and can be an ideal focal point at the centre of the bathroom.
Cons: Freestanding tubs take up a lot of space, so they are suitable only for large bathrooms.
Design: Clawfoot
Signature legs make these tubs stand out as distinct design elements.
Pros: They add unique charm and style to the bathroom. Very often, these tubs feature a high back for head and neck support.
Cons: Larger than built-in tubs and offer less "elbow-room". Difficult to clean underneath.
Now that you have all the cards (or should we say tubs) on the table, it is time to decide which material in combination with which design will suit your bathroom the best.