Moving heralds changing times, and while you may look toward a bright future, the moving process brings along its stresses for the ride. You budget for your new living expenses, but then need to factor in your moving expenses, finding moving boxes and packing everything up before the truck arrives.
A recent study from ING found the average cost of moving in Australia is $1,618, which many people fail to plan for. Fortunately, you still have the power of choice to cut costs. Here are eight ways to save money and your mind during the move.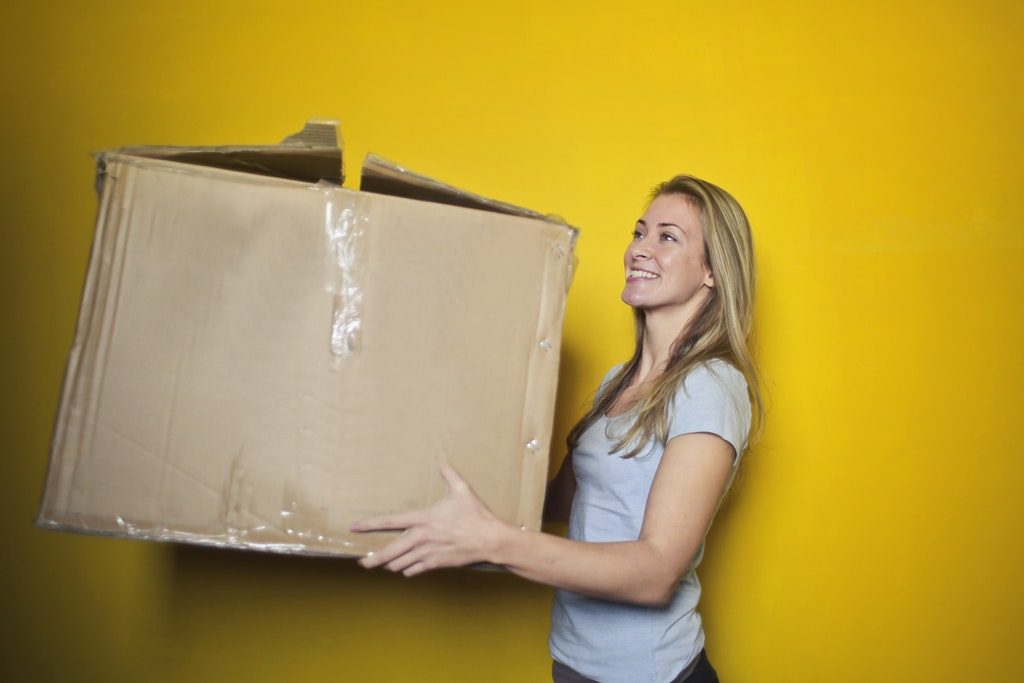 1. Set Your Budget
You need to set a secure, yet flexible budget that allows you to prepare if you need to make a slightly higher investment than planned. Your budget should start in the form of a checklist as you conduct research on moving costs, insurance and fees for an outsourced service or self-moving expenses to include moving equipment, truck rental, gas, boxes, packing supplies and other DIY costs.
2. Locating Low-Cost Movers
To save yourself the biggest migraine at all, consider locating a low-cost removalist, so you don't have to find people with enough spare time to move your stuff and calculate the costs of gas and rental.
Many companies swear they have the most affordable relocation services, but to discover the truth, you may need to go through a list and wait for estimates. Companies will charge extra for hard-to-reach locations and for off-hours and last minute moves. So, don't wait until the last minute, and know in advance if you have a skinny driveway. Mention that when asking for estimates. Run a scrupulous eye over estimates to avoid moving fraud.
3. Negotiate a Better Deal
Estimates are estimates for a reason — you can negotiate a more affordable rate for yourself. Ask about special deals or current discounts. Hopefully, you're planning well in advance, so you can ask about upcoming deals and discounts — mark them on your calendar so you can followup.
Try this tip after conducting your price comparisons: Start with your top choice, tell them you received a lower bid and ask if the company would be willing to price-match. You don't have anything to lose, so go all in.
4. Schedule the Move Off-Peak
You can't book too early once you have your living expenses planned out. Once you know your moving date, start looking for your moving company. If you have some flexibility in the date, try to schedule your move in an off-peak season to save money.
5. Manage Time to Save Money
Even if it's loose, get a timeline in place to know what you plan to do when. You will save more money. If you leave it all until the last minute, the rates will prove higher for movers, boxes and everything else as you rush to secure what you need quickly.
You can also save time by hacking your packing. Pack in stages, and always label your boxes. Take photos of electronic wiring with your phone. Along similar lines, take phones of the rooms in the space with each room labeled. Mark where bulky furniture goes and what corners you want boxes stacked. Text these photos to those helping you.
6. Find Free Boxes + Packing Party
Boxes cost a lot of money! Ask co-workers and friends to bring boxes by your house if they have a store they can conveniently stop by to ask for them. Ask around at office supply stores, bookstores, liquor stores and restaurants. Avoid boxes with damage and stains. Once you've collected all your boxes, host a packing party with pizza and beer.
7. Find Free Packing Material
You have free packing material lying around your house in the form of bedsheets, towels, blankets and other clothing. Use hand towels, socks and pillowcases to wrap breakable items — after bedding the box with, well, bedding.
Think about what you can tow in your car and put up easily. You already have "boxes" in your house to use on more than one trip. Look again at clean trash cans, buckets, baskets, drawers, suitcases, laundry bags and trash bags.
8. Move What You Can, After Decluttering
Now, take what you packed up from the last tip and haul it in your car. Move smaller items in your car or a friend's truck if it's not too far away. That way, you pay less for the truck and movers because they have less to transport.
Also, consider donating some of your belongings before you waste gas moving countless items you won't use. Mark one box for donation and one for packing, and sort through your holiday and hobby items. Now is the perfect time for a garage or yard sale.
---
You can completely self-move or hire movers, but most likely, you'll combine methods to suit your situation and save your sanity and budget. Use common sense, and outsource any tasks outside of your scope of experience.