Composite timber is an innovative building material which blends recycled wood and plastic together to create a stronger and more durable product.
However, because of its newness in comparison to other alternatives, many consumers are unaware of the advantages that composite timber can offer. These features can make it a popular choice for decking and provide a range of different benefits for builders and homeowners.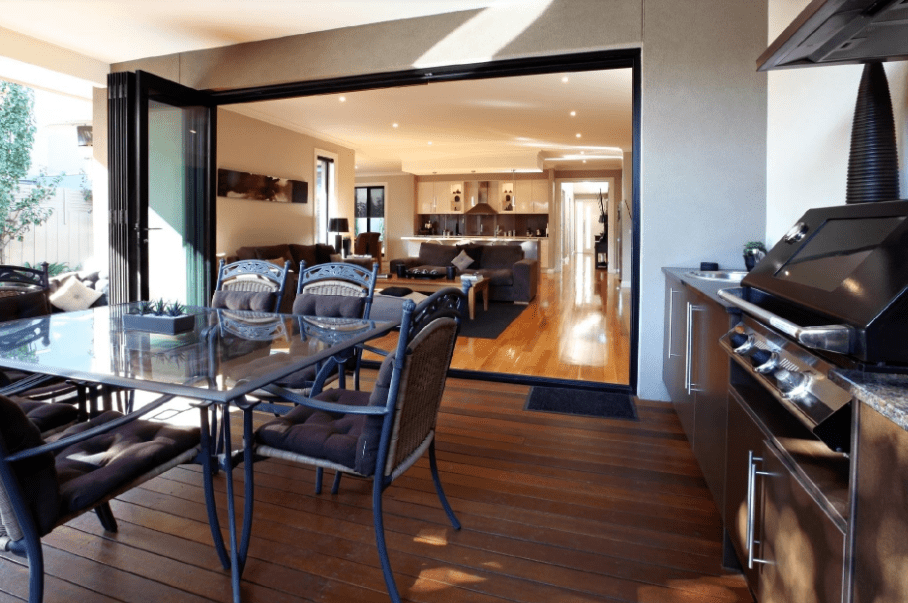 Longer Life
Composite timber is denser and heavier than regular timber, making it a more durable and long-lasting product. As it's reinforced with plastic, it also carries a natural resistance to pests such as termites, as well as scratches and stains.
This kind of timber is easy to work with and is less likely to split or delaminate while being installed. Other problems such as rot and cracking can occur to traditional timber decking but are avoided when using composite material.
Most composite timber also comes with the option of being 'capped' which places a protective barrier around the material to reinforce it even further. This barrier increases the timber's resistance, as well as insulating it against moisture, ultra-violet (UV) damage, fungus, and mould.
Manufacturers of composite materials are so sure of its durability that they often back products with a 10 to 25-year warranty.
Lower Maintenance
While composite timber can sometimes have a larger initial cost compared to other types of timber flooring, its higher durability and lower need for maintenance can be more cost-efficient over the life of structures, such as a deck.
Traditional timber decking usually requires layers of oil and other products applied up to twice a year to maintain its quality. Maintenance on these decks can include sanding, sealing and other tasks, both for safety and aesthetic appeal. Composite timber, by contrast, needs very little maintenance, requiring only an occasional sweeping or hose down to keep it clean.
Composite timber is also easy to install and comes pre-fabricated in an interlocking pattern. No staining, sanding or finishing work is needed to complete composite decking as it's sold as a finished product.
Better for the Environment
Depending on the brand, composite timber can be up to 95% recycled material – not just reducing the demand for natural timber but actively helping to recycle existing products. The wood and plastic material used in composite timber is refined and purified, converting materials which would normally affect the environment, into useful and high-quality products.
By using wood that's already in circulation, composite timber reduces demand on the logging industry, saving new trees from being cut down and protecting wildlife areas. Composite timber also makes use of plastic material which could otherwise remain in landfills for decades.
Safer
Composite products come with several advantages which make them safer for your home. The addition of plastic in composite materials gives them a high anti-slip rating, making them a better option for the elderly and families with young children.
Unlike other alternatives, composite timber is more resistant to warping and cracks, which can create dangerous tripping hazards such as bumps and protruding nails. Because composite timber is a blended product, it's also free from splinters, making it safer for pets and bare feet.
Fire Resistant
If you live in a bushfire prone area, the BAL (Bushfire Attack Level) of your home's construction materials must meet the local safety standards. Depending on the brand, composite timber can be a much safer choice for bushfire prone areas. The high-density plastic which is used to construct composite products not only makes them stronger and heavier but also makes them more naturally resistant to fire.
A BAL 29 fire rating for composite wood puts it on par with heavier hardwoods such as Jarrah and Ironbark, giving homeowners the possibility to build a quality composite deck that will suit high-risk areas.
As composite products continue to develop and improve, builders and homeowners can take advantage of the long-term cost efficiency and quality of composite products. With a range of benefits including increased safety and reduced need for maintenance, composite timber can be an excellent choice for your deck, fence or garden screening project.