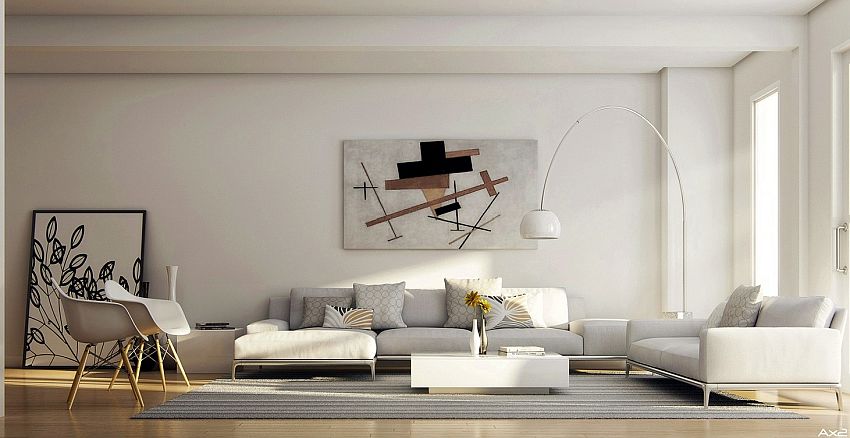 An empty wall is a sign of a house which is not yet turned into a home. Truly, a room without a focus wall can seem rather unappealing, unfinished and sterile. It leaves the impression that it is either a new or a freshly renovated house just waiting to be decorated. Tackling a big blank wall, although necessary, can be a really complicated task, which requires not only a lot of effort, but also imagination and creativity. If you are stuck in the emptiness of your bare walls, do not worry, we will try to get your creative juices flowing with the following ideas, and you will take it from there.
3D Bamboo Wall Panels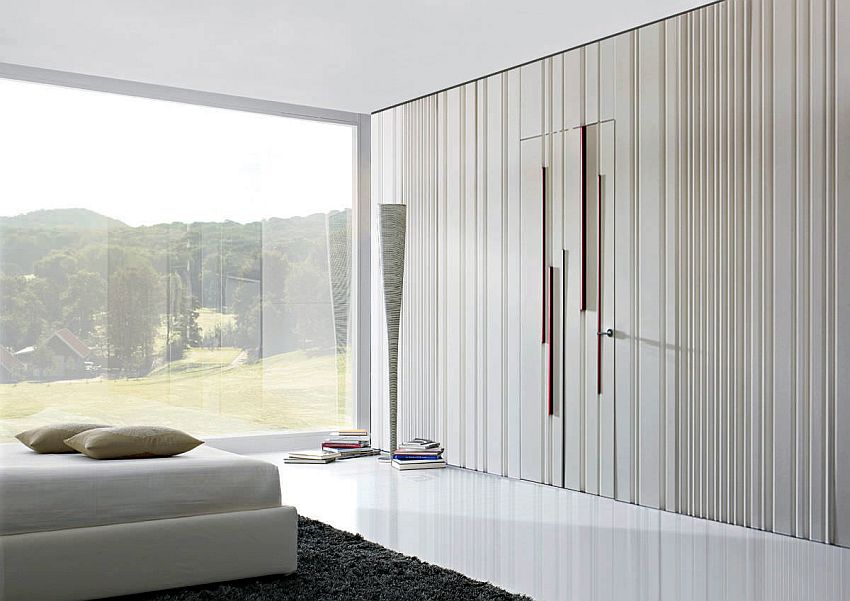 Fans of futuristic home décor will be very pleased to know that a new dimension of wall coverings is washing away the plain old walls. Bamboo panels are modular and easy to apply, but they are so much more. Even though, they are monochromatic, their rich textures are playing with shadows and light and giving depth and excitement to some space. 3D bamboo panels also meet the increasingly important eco-friendly standards.
A Book-Lover Wall
Books can never become outdated (unless we are talking about fads as Twilight Saga) and they are always a classic and beautiful way to make your wall stand out. You can install a wall to wall and floor to ceiling shelf to turn your room into a fairytale library or arrange a few floating shelves to create a feeling of movement. If you want to go to some more unconventional look, try to use antique books as art (fold the pages halfway and attach them to the wall).
Accent Wallpaper
Wallpaper is the quintessential of turning a boring wall into a focus one. You can decide for some classic floral wallpaper or, depending on the look you are trying to achieve, use a modern pattern, such as geometric shapes, 3D mosaics, textures, newspapers, etc. Since Tropics are a hot topic in the décor world this year, you should try wallpaper with tropical motif that will make your wall lively and lush.
Faux Taxidermy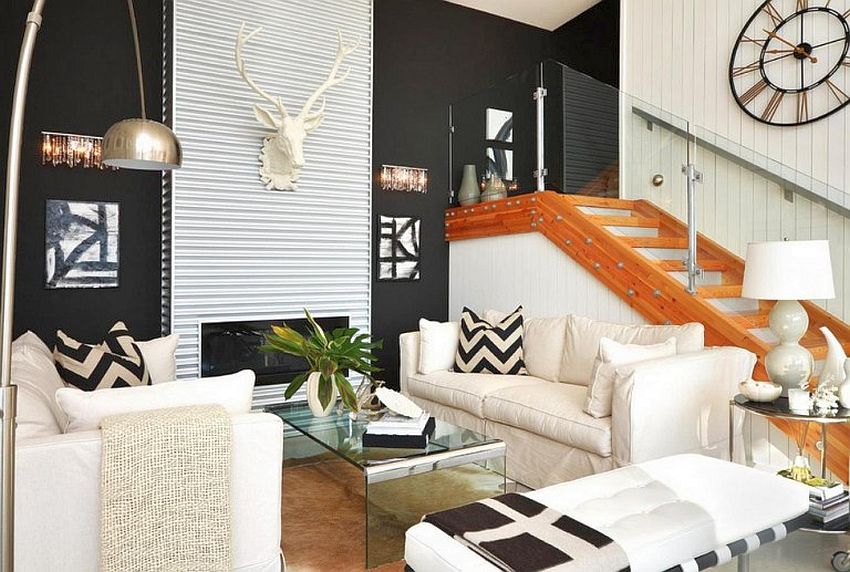 This might seem quite out-there, but if you want to create a rustic appeal, you can do that with the ultimate combo of a plank wall and faux taxidermy.
On the other hand, the fact that the taxidermy is not real and that it can be adorned with different patterns is a perfect contrast to the traditional plank wall. Here, it is very important to create a natural flow between the floor and the walls. Do that by adding jute, natural fibre or animal motifs floor rugs.
Frame It
Hanging pictures on the wall has always been much more than just decorating, it was displaying memories and other things you love. When hanging them, it is important to have a theme and an idea about the way of arranging.
The theme can be everything from family growing up to favourite cities around the globe. As for the arrangement, you can stick to the classic everything parallel and everything equal or go for different sizes and creatively arranged frames. For an edgy and interesting look you can just hang empty frames of different shapes, sizes and colours.
Vintage Plates Collection
Remember the warmth and the charm of your grandma's retirement house? Revive that feel with a collection of vintage ceramic and porcelain plates on your wall. It is easy and affordable, since everyone has a couple of these somewhere in the attic, and if not, they can be bought on a flea market. You can even enhance the vintage feel by dyeing the plates with various pastel shades.
Wide Stripes
Hanging, installing, framing, etc. those are all ways to add interest to some wall, but can things be a bit simpler? Yes they can. You will need just two buckets of paint, painters' tape to divide the wall into equal section, a brush and some time to paint wide horizontal stripes across your accent wall (hire a painter if your unsure about attempting it yourself). Giving a wall texture and making it attention grabbing has never been easier.
A well decorated wall will draw attention both from visitors and household members and it will make the entire room seem much more pleasant and beautiful. So, use some of the suggestions we gave you to make your wall pop, or invent a whole new idea – there are no boundaries.