Creating your own backyard getaway doesn't have to be too difficult but it can forever change the way you rest and relax at home. You can also play with various DIY options and transform your backyard in a budget-friendly way. If you want to create a perfect backyard getaway, you should consider many aspects. So, don't rush to complete everything at once. Take your time and analyse your best options so that you can achieve the look that suits your personality perfectly. The following ideas can help you focus even better.
1. Spice up the look of your patio
A patio area is a necessity for your backyard getaway. In that respect, it's important that you think its design through. If you want it to be your private place, you can achieve a pleasing look with concrete blocks, comfy furniture and the shade of your trees.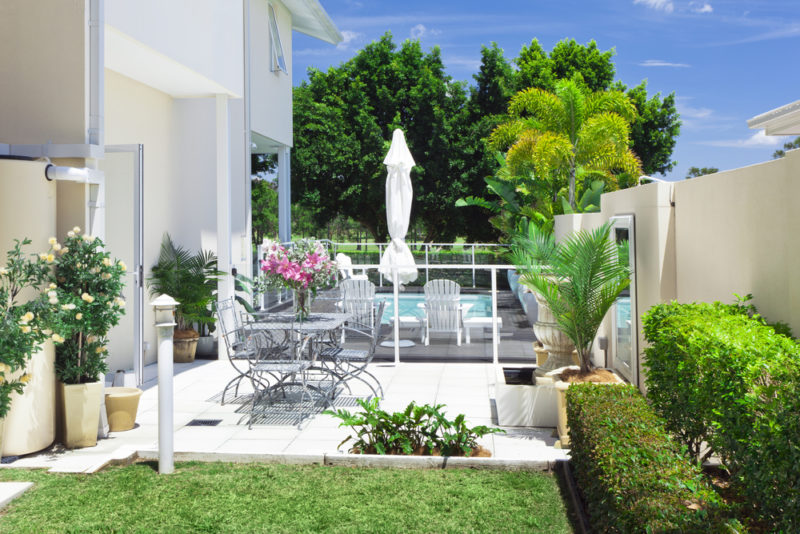 On the other hand, if you'd like to make it really visually appealing and a perfect place for family parties and friendly gatherings, you may want to consider more complex designs with special shade covers that can protect you from the elements. Try to match the style of the patio to the style of your house if balance and harmony are your primary concerns. Still, if you think that you have room to get creative as much as you want, style limitations shouldn't worry you.
2. Great outdoor furniture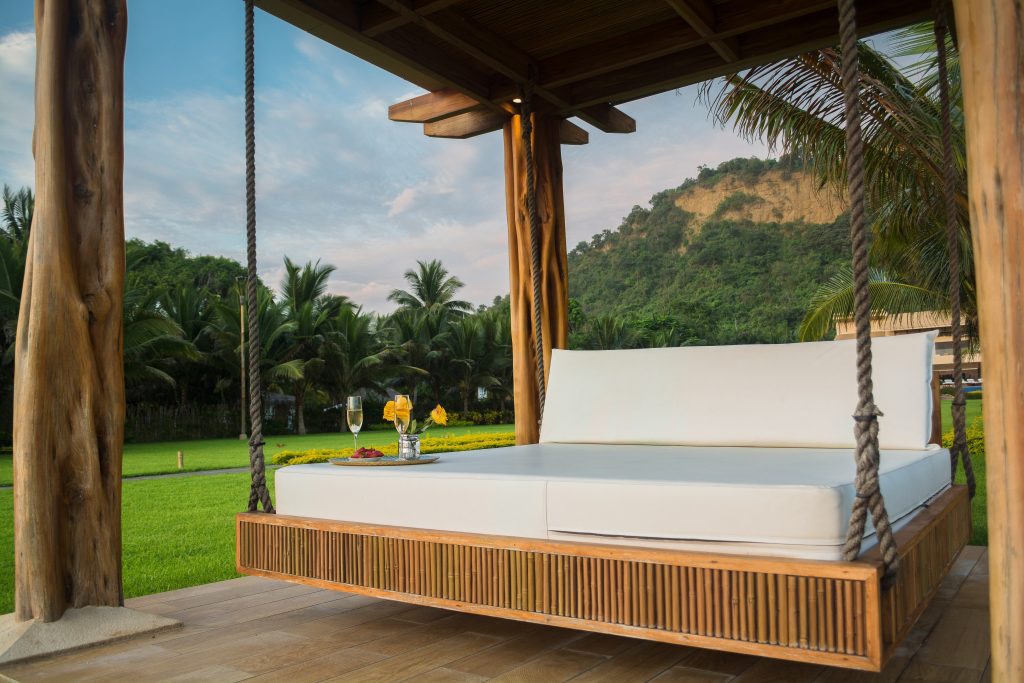 There are many options when it comes to patio furniture, but you should pay attention to several different factors when choosing the right one. Durability is one of the most important things to consider, especially if you don't have a place to store the furniture during harsh weather conditions. Also, the furniture should be comfortable – this can also be achieved with decorative cushions. Finally, you can consider the look and style of the furniture. Remember, if you want to get the look in a frugal manner, check out some garage sales and flea markets.
3. Breathtaking garden space
Don't overlook the natural aspect of your backyard getaway. A garden area can make this space a lot more pleasant and calming. Therefore, make sure that you still have enough of decorative shrubbery, plants and flowers. You can opt for some low-maintenance plants if you're not willing to spend too much time gardening. Of course, always go for plants that are eye-pleasing to you.
Moreover, you can make this area of your backyard a lot more special by paving your garden path that leads from the patio. There are many ways to do this, but considering that concrete is number one choice for patios, you can achieve a harmonic look by using the same concrete style for the path as well. By using a practical concrete calculator, you can easily prep yourself for work and even make some final adjustments that would fit your budget.
4. Light it up
Lighting plays an important role in the finishing touches of your backyard getaway. Of course, LED lights will prove most cost-effective. You can choose among numerous outdoor lighting ideas on the web as well as get creative as much as you want. For example, torches or fairy lights can look pretty mesmerising outside, especially if you consider placing your fairy lights in a mason jar – this acts as a great DIY lamp as well as a wonderful piece of décor.
5. Get rid of insects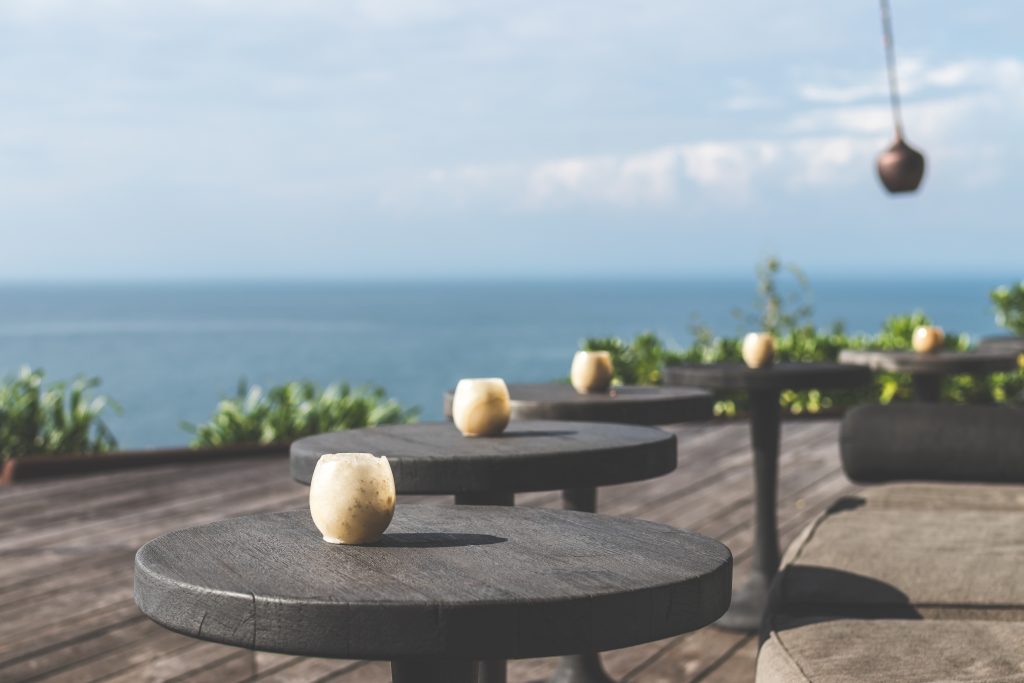 Nothing can spoil your backyard getaway as much as annoying insects such as flies and mosquitoes. If you already have a shade sail over your patio, you can attach a screen and prevent pesty bugs from ruining your relaxing time. Still, if you prefer an open-air patio, citronella candles as well as Indian incense can take care of this problem efficiently. These will also accessorise this area nicely. If it matches your style, you can also use insect-repellent torches for your bug-free backyard.
Don't forget that you're creating a backyard getaway for your own enjoyment. Therefore, it's essential that your layout, accessories, furniture and overall look match your personality and taste. In that respect, don't be afraid to follow your own ideas and desires.