You've forked out for your bridal gown, jewellery and heels. There's no harm in investing in that other important wedding day accessory – you. According to media reports, pre-wedding cosmetic treatments in Australia are growing by 20 per cent a year and many professionals are seeing at least a bride a week.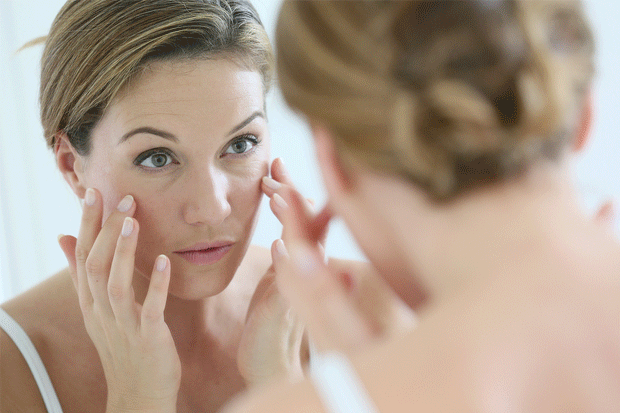 Anti-Wrinkle Treatments
Tired of nasty frown lines and crow's feet? Anti-wrinkle injections can help remove and reduce these unwanted lines using very small doses to immobilise select muscles, such as the forehead, brow and crow's feet. Other areas, like the chin and neck, may also undergo treatment.
The well know anti wrinkle injectible Botox is a commercially available brand of the Botulinum toxin which can last for 3-6 months.
According to cosmetic injectable specialists most people experience little or no discomfort. Best of all, there is no downtime, the youthful effects will show in just a matter of days.
Treat Sweating with Botox
It's not just wrinkles alone that the cosmetic injectibles can combat. Many brides-to-be are also having Botox injected under the arms to curb hyperhidrosis (the medical name for severe sweating). This procedure can show lasting results for four to six months on average.
Botox Dos & Don'ts
While many treatments are harmless, there have been some cases where brides-to-be have used anti-wrinkle injections for enhancement, only to wind up looking bruised, swollen and badly injected. Some have even been permanently disfigured by botched procedures. Don't be among them. Here are some tips on what to do – and what not to do:
DON'T undergo an anti-wrinkle injection at the last minute, such as the morning of your wedding. It is best to undergo such a treatment a month before your wedding. You definitely don't want any possible bruising or swelling showing!
DO factor the costs into your wedding budget.
DO research your procedure thoroughly, as well as your doctor and clinic. Check for board certification.
DON'T let your surgeon "over-fill" your lines – you want to look natural and still like yourself.
DON'T feel pressured into having an anti-wrinkle injection in the first place or in more than one area, if you don't feel it's necessary. Having such a treatment done is an entirely personal decision – it's nobody else's, but yours.
DON'T get swayed by the trend factor of Botox parties or bridal Botox showers. Using injectibles should be a well-thought-out decision, not a last-minute idea.
DON'T drink alcohol directly after a treatment, nor use aspirin or other anti-inflammatory medication beforehand (the latter can make you bruise more easily).
DON'T bend over or lie down for six hours post-treatment. You don't want the toxin spreading to any other muscles.
Ensure your skin clinic uses Therapeutic Goods Australia (TGA) approved products for their treatments.