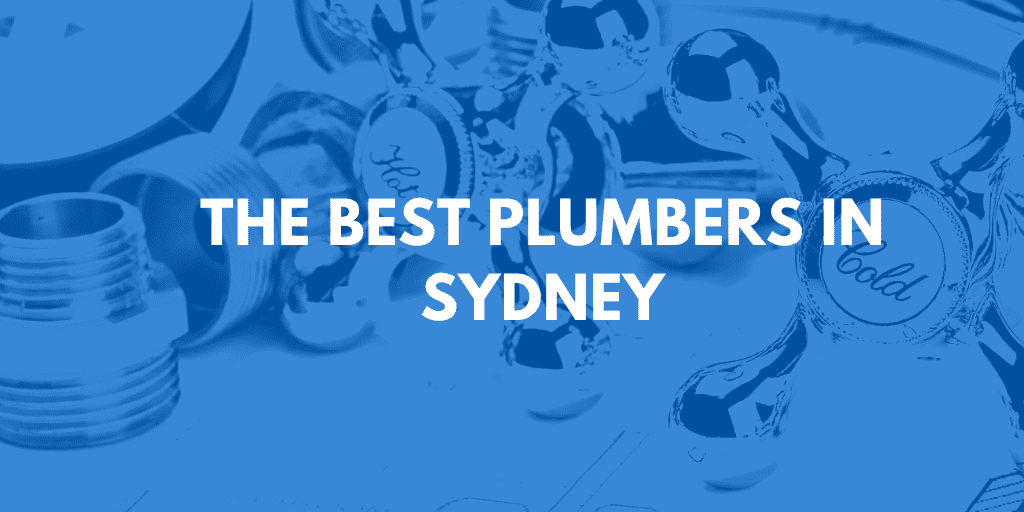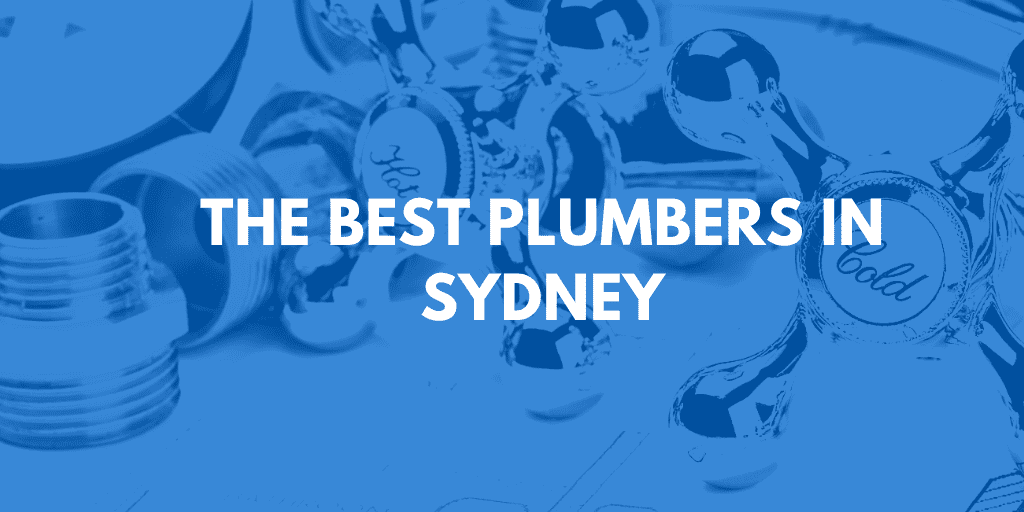 Why do you need to find the absolute best plumbers Sydney can offer? When you have a leaking tap or hot water system, blocked drain or toilet, you need it fixed fast and done right!
Why? Finding a great local plumber is extremely important — for you, your family, and even the wider community. Efficient plumbing saves the world billions of gallons of water, and consumers billions of dollars. Supporting the best plumber you can find boosts this crucial industry, providing jobs and happiness to the local community and the economy. Great plumbing ensures health, hygiene, wellbeing and safety with clean water and efficient waste management.
And finally, the best Sydney plumbers don't just keep our bathrooms and kitchens functional. Professional plumbing brings comfort, beauty, relaxation and – dare we say it? – happiness into our everyday lives.
Ok, ok, we're convinced. You need to find a great local plumber in Sydney. But wait! There are 27,000 plumbing businesses all over Australia! How on earth will you be able to find a great one just around the corner from your Sydney home?
Here are our top best plumbers Sydney can offer: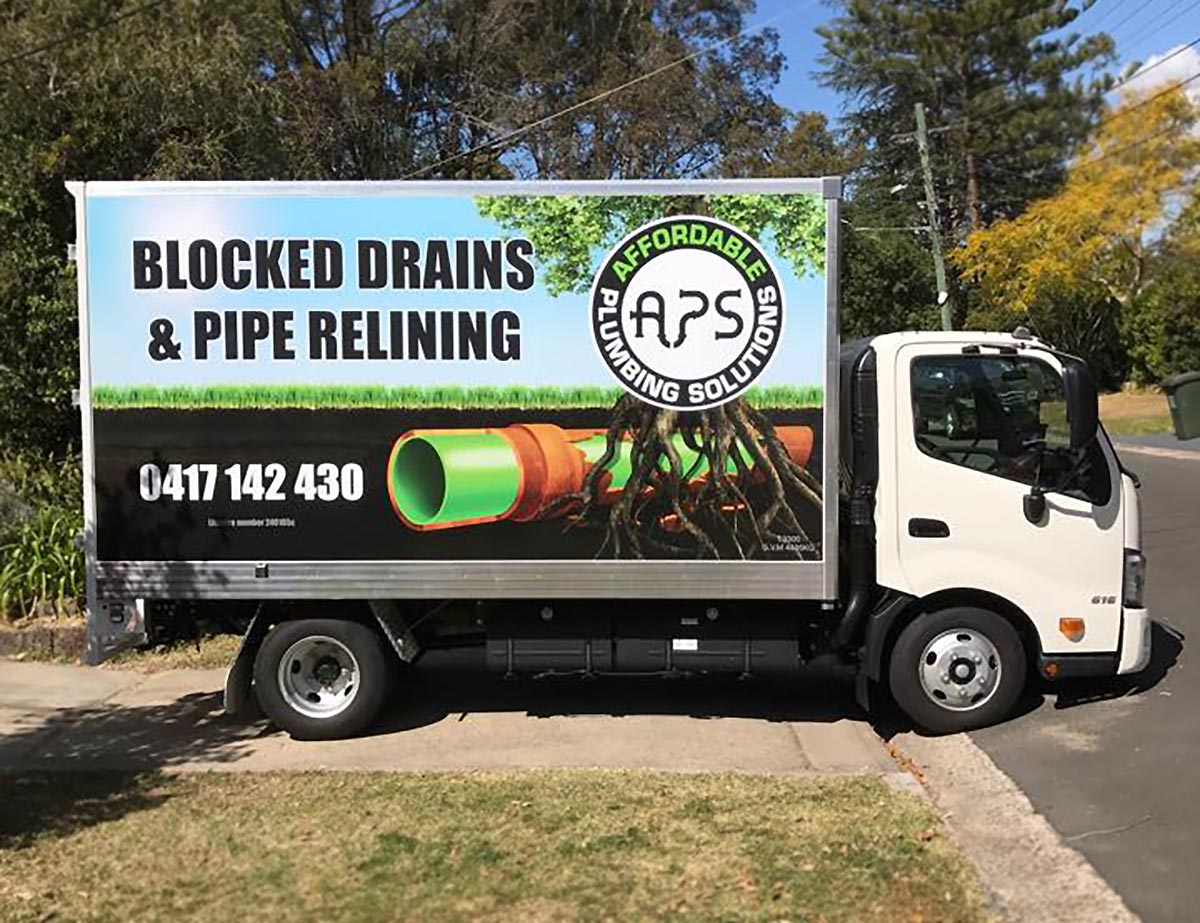 Affordable Plumbing Solutions
Quality, affordable, friendly North Shore Sydney plumbers.
When you need a plumber, you want to be able to rely on the quality, tailored solutions with an affordable price-tag. From the kitchen to the bathroom, from your taps to your drains, from your renovations to your gas services and everything in between, Affordable Plumbing Solutions have you covered around the clock.
Servicing the northern suburbs of Sydney and beyond, they always say yes to every plumbing job! Big, small, residential, commercial there's no job the professional, experienced and fully licensed team can't handle. With a reputation in Sydney for punctuality and professionalism, the guys have the training, the know-how and all the latest equipment to guarantee the quality of work every single time.
"Exceptional service from Dan. Dan came and gave us an honest assessment of the situation and provided a clear plan to rectify the problem, his knowledge was excellent. From start to finish Dan's workmanship was top quality. I would recommend Dan to anyone that is looking for a plumber to not only get the job done, but to get the best job done."

Stewart Stead, 5-star Google Review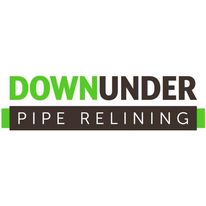 Relining involves many steps and starts with us performing a thorough investigation of your pipes to view and understand the level of damage. We then try to ascertain the ideal solution to your problem. Our professionals for domestic pipe relining Sydney get to work for rendering your property fully functional. Your pipe gets fixed and we guarantee it will keep offering peak performance. You can rest assured that you will face no hassle while we are at work and you can continue with your daily life. Hence, the damage and the annoyance caused to your commercial or residential property is zero. As more property owners are realising the advantages of relining, the demand for our relining solutions keeps growing. We relining pipes across Sydney including the following ...
---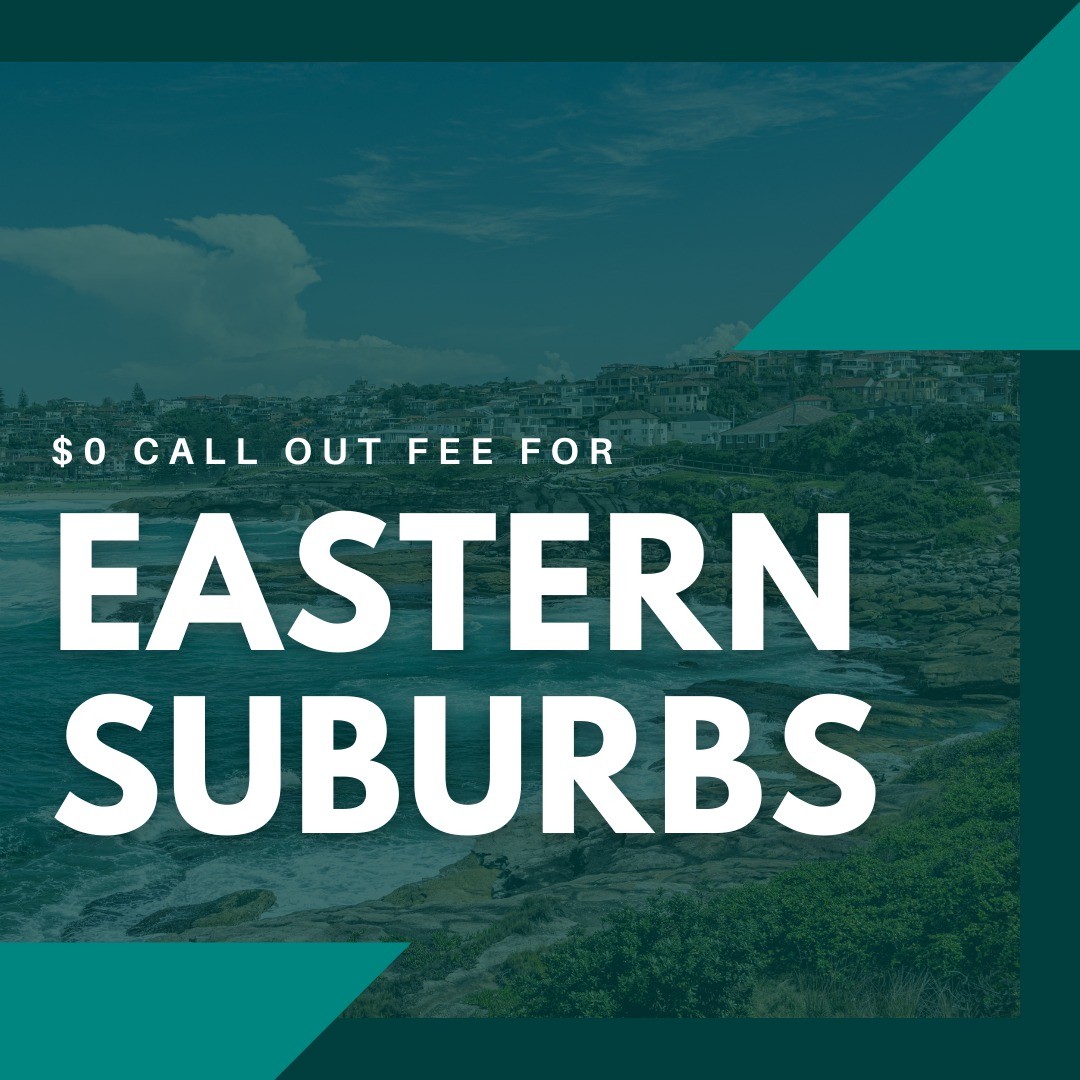 Evolve Plumbing Services is focused on providing quality workmanship and exceptional customer service. We are fully licensed and insured, servicing Sydney's Eastern Suburbs and surrounding areas. With over 15 years of experience in the plumbing industry, you are in safe hands with us. We understand that life can be crazy at times. A plumbing issue can become stressful and often comes at the most inconvenient time. evolve Plumbing Services aim to provide a professional, friendly, reliable fair service with our upfront pricing and free no-obligation quotes. We offer guaranteed customer satisfaction. We strive to provide a professional, efficient, reliable service for our customers. The job must be done right the first time and done on time. We always bestow a clean and courteous service no matter where the job is. We pride ourselve...
---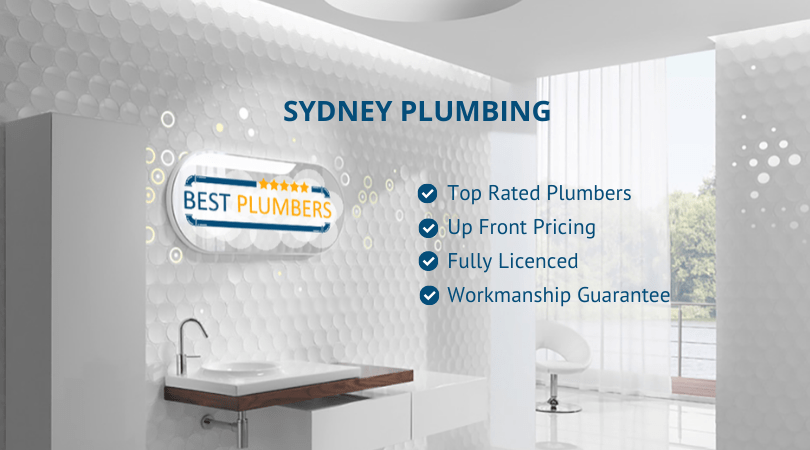 Work with only the best local plumbers Sydney can offer. Reviewed and recommended by Best Plumbers Club for fast, friendly service and top quality workmanship. Have an approved plumber fix your plumbing with upfront pricing. Call or send a message for a quote today to get any plumbing problems fixed including: Blocked drain cleaning Hot water system repair & replacement Water leak detection Tap replacement Gas appliance installations Storm water drainage solutions Drain camera inspections Sewer pipe relining Toilet plumbing and repairs And much more! Get the Sydney plumbing service you deserve. Local plumbers in our trusted network provide f...
---

ABCO Plumbing St George & Sutherland Shire is a local, respected & reliable plumber. Our experts are always available for Emergencies in Plumbing. Call now for any plumbing that needs Heat-up hot water, Tap & Repairs to the toilet, Blocked Drain Etc . We Service 24/7. We Save Pipes With No Dig Relining Technology. Call Super Drains Today, We Can Solve Your Drain & Sewer Issue Fast. Full Inspection. Call Our Friendly Team Today! "There's no job too hard for our experienced team. We're ready to come and help you today" Payment Plans Available. Quality Workmanship. No Job Too Big or Small. prompt Service: Blocked Drains, Burst Pipes, Hot Water, Emergencies & Much More — Call Us!
---
Need an emergency plumber in Hills District NSW? Our emergency plumbers are available 24 hours a day, 7 days a week throughout Sydney Hills District including Castle Hill, Cherrybrook, Dural, Baulkham Hills and more. We are emergency plumbers in Hills District Sydney providing plumbing solutions for Blocked or overflowing drains - sewer, stormwater, Water heater bursts or breakdowns, No hot water, Burst or faulty hot water systems, Gas leaks, gas smells, Burst pipes, water leaks, leaking taps, blocked drains, toilet installation and more. Our plumbers are on call 24 hours a day, 365 days a year ensuring we meet all Emergency plumbing requirements in and around the Hills District Area.
---
Need 24 Hour Local Plumbing Services in Sydney? Call our licensed, professional and reliable plumbers today. With more than 30 years combined experience as professional Sydney plumbers, we have had all of our plumber licenses and insurance from day one and are one of the most often called upon 24-hour plumber Sydney has to offer – and for good reason. 24hr Plumbers Sydney operates 24 hours a day throughout all week to assure that your plumbing issue will be resolved immediately. When we arrive at the site, we will fix the problem in a way that you won't be having any more issues for a long time. Our qualified and experienced team of plumbers are experts in 24/7 Emergency Plumbing Services, Plumbing Repairs, Gas Fitting, Clearing Blocked Drains and Hot W...
---
Sydney Plumbers Corp are licensed plumbers in Sydney with over 30 years of plumbing experience, we clear blocked toilets and pipes as well as handle all your emergency plumbing needs 24hrs 7 days a week. We offer top blocked drain clearing services and have our team of plumbers servicing all suburbs including Waterloo, Paddington, Sydney CBD, Annandale and more. .Call us today for prompt emergency service 24/7. We provide professional plumbing services in the City of Sydney and provide all types of plumbing services including 24hr emergency plumbing, clearing blocked drain, hot water installation and more.
---
Need an emergency plumber or gas fitter in Ramsgate ,Sans Souci , Monterey or Dolls Point areas ? We offer the best Plumbers & blocked drains services near Ramsgate, NSW. Whether it is blocked drainage, cracked piping, or installing a new central heating boiler or another other plumbing job we can handle it. All our plumbers are fully qualified, and offer a certificate of compliance for gas fitting services. Our wide range of Sydney plumbing services includes. We live in Ramsgate and run our business in your local area, so we can assist you quickly with any plumbing repair work or emergency plumbing service job . Top services include Hot Water Repairs, Blocked Drains Plumbing , Burst Pipes And Leak Repairs, Toilet Unblocking, Installation And Repairs , Ta...
---
Kirawee Plumbing and Drain Unblockers in Sydney are licensed and Water Board approved, we clear blocked toilets and pipes as well as emergency plumbing repairs and perform emergency drain unblocking around the Kirawee, Sutherland, Miranda, Gymea and Oyster Bay areas. We offer a top blocked drain or sewage drain repair service and are the best professional plumbers in the area. Call us today for prompt emergency service 24/7. Our wide range of Sydney plumbing services include Hot water repairs, Clearing, blocked drains, Sewer Line Repairs Gas plumbing and gas fitting, Blocked Toilet, Leaking and burst pipe repairs, toilet repairs and installation. Specialising in residential and commercial plumbing maintenance and repairs our plumbing technicians operate all ar...
---
Caringbah emergency plumbers are a group of highly professional plumbers based in southern Sydney, in the state of New South Wales. Areas we service include Taren Point, Port Hacking, Lilli Pilli, Dolans Bay and Caringbah South, located on the Port Hacking River to the south. Servicing Sutherland Shire and Sydney. We live in Caringbah and operate from the area so we can help you quick smart with any plumbing repair work. Our emergency plumbers are on call 24 hours a day, 7 days a week to help with your emergency repair work. All our plumbers are fully qualified and offer a certificate of compliance for gas fitting services. Our wide range of Sydney plumbing services includes: Hot water repairs, Clearing blocked drains, Sewer Line RepairsGas plumbing and gas fitti...
---

Pipe Relining is the process of installing a one-piece liner within the existing pipe. This liner is made up of a one-piece woven sock impregnated with a two-part resin. This is then cured inside the old pipe forming a new pipe within the old. This new pipe is alone structurally stronger than PVC pipe and bonds to the original pipework by extruding resin into all the pipe joints, cracks or breaks.
---
Fast Plumbers provides a suite of emergency plumbing services to residential and commercial properties in Sydney. Our plumbers are available 24 hours a day for any plumbing emergencies. Our popular services include fixing tap leaks, blocked drains, hot water installation, gas installation and general plumbing. Customer service is of top most priority for us. We strive to deliver the best plumbing services at competitive prices to all our customers in New South Wales. No matter how big or small the job is, we will be available for you, any time of the day or night. Our 24/7 plumbers are always on standby to serve our Sydney residents.
---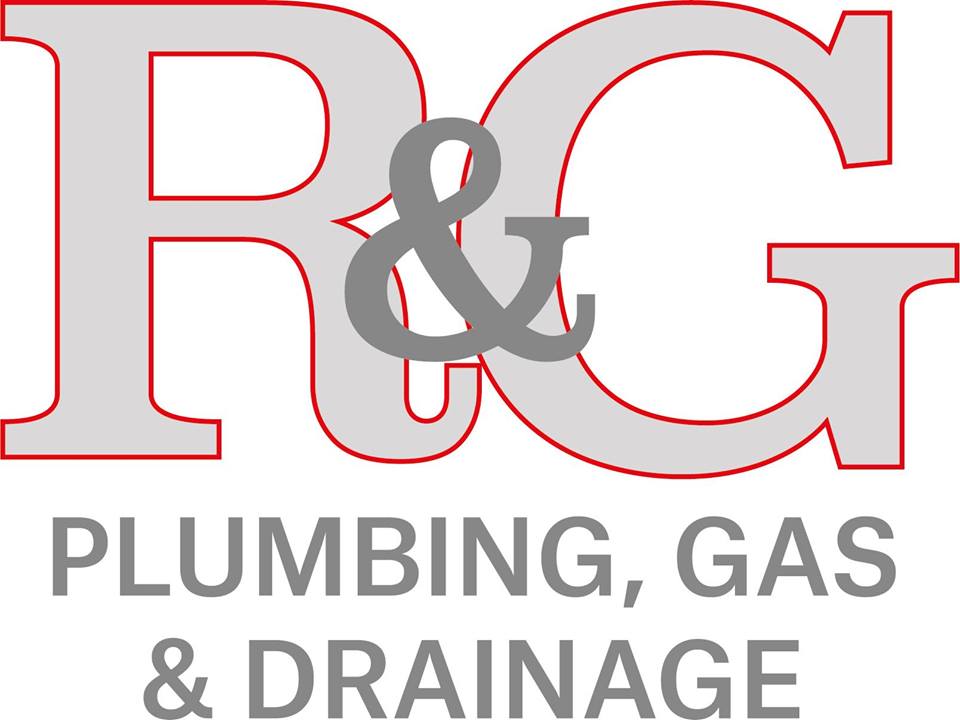 R&G Plumbing, Gas & Drainage has a team of well equipped and certified tradesmen to solve all your plumbing issues! From the beginning, we have been committed to our customers in the Sydney region. We recognised the serious damage, stress, anxiety, and inconvenience that a plumbing emergency could cause, and so we set about developing a service that could eliminate this once and for all. This is where R&G Plumbing Gas & Drainage provides a real difference. From the beginning, Jeremy has believed in applying clear communication, rapid problem-solving skills, and industry-leading transparency, to the many problems faced by consumers and property owners. This means that all of your Sydney plumbing service needs are met with care and with expert...
---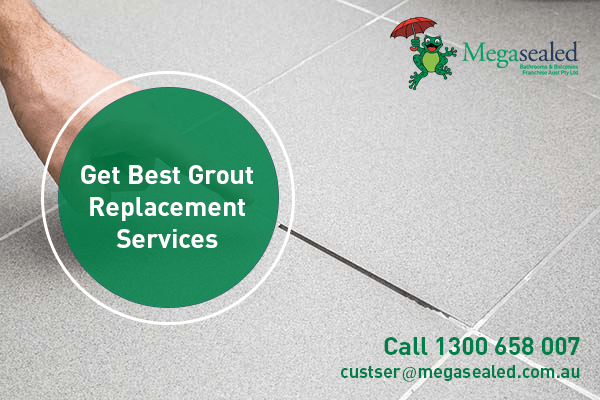 Megasealed provides professional and cost effective repairs of leaking showers, leaking balconies, tile sealing, shower repair, bathroom sealing and leak detection without removing the tiles. With a national footprint across 36 locations in NSW, QLD, VIC, SA and WA Megasealed are the leaders in leak detection and repairs. Services include thermal heat camera imaging, tiling, balcony repairs, grouting, caulking, bathroom rejuvenation. Megasealed is backed by a 25 year product warranty and has been for over 23 years the pioneers in professional bathroom waterproofing, tiling, grout replacement and anti-slip safety. Contact Megasealed today to stop leaking showers and balconies without removing tiles. Our tile re-grout and seal solution is ideal to prepare your home for sale.
---
Founded in 2006, Allied Plumbing Group has since grown into one of Australia's most honest and reliable plumbing companies.We treat each job like its our own, Australian owned and Operated since 2006. Domestic Plumbing Commercial Plumbing Industrial Plumbing Leaking Taps Blocked Drains Bathroom Renovations Operating 7 Days a Week Certified Licensed Plumbers On-time Every Time 7 Days A Week 100% Satisfaction Guaranteed We BEAT Any Written Quotes Due to our HIGH demand, if we make a booking, its YOURS. If for any reason you have to cancel, you may be charged a $129 booking fee We accept Cash, Cheque and Electronic Transfers ...
---
Own a plumbing business servicing Sydney? Get in touch to have your business featured at the top of this page.
Looking for a plumber in another city? Finding local plumbers near you is easy with Search Frog.