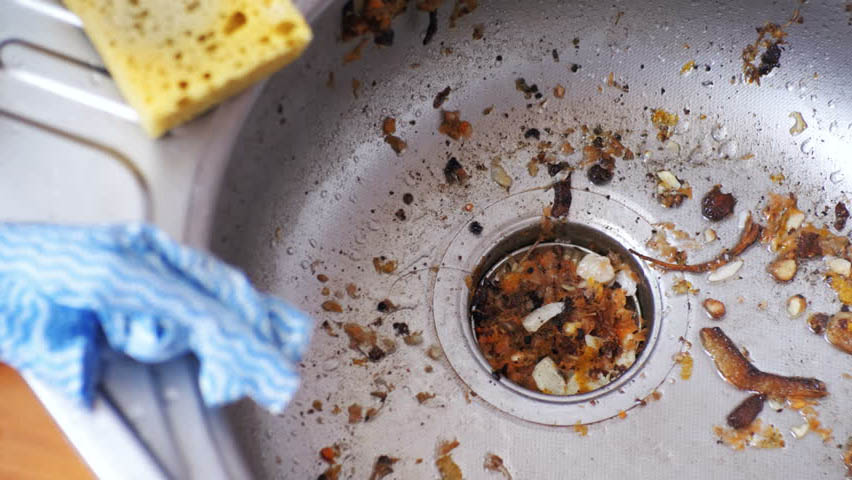 Nasty, smelly, and disgusting. This is probably how you'd describe your kitchen and bathroom drains right now. But blocked drains happen all the time, and if you don't fix it soon you might come home to a foul odour sucking the fresh air out of your house.
The culprit? A colony of stench-smelling bacteria that have built up in the pipework over a long period of time.
This is why keeping your drains clean and well-maintained is very important, otherwise smelly drains become a nuisance.
The first step in the right direction is by learning about the main reasons for blocked drains so you can avoid having them again in the future. By knowing where and how to get started, you will be able to prevent and fix a clogged drain and blocked kitchen sink whether by yourself or with a plumber.
So, without further ado, here are the top 6 reasons for blocked drains you can avoid.
1. Trapped grease and fat
You probably know this too well that it's already a given. Fatty substances from food and oil build up in the sink and pipes over time. They will also harden and stick grossly to the depths of the pipes until the amount of grease has become too much for the water to pass through it.
The best advice is to put grease and fat in a plastic container and throw it away instead of washing it down the drain.
2. Tissues, wipes, diapers
Disposing of your toiletries down the drain? Don't be surprised if your toilet won't flush stuff down the next day.
Toiletries enlarge as they absorb water which makes them very quick to block drains and pipes. So when it comes to tissues, wipes (whether or not they claim to be flushable!) and other sanitary products it's always best to put them into your designated garbage bin right away.

3. Drain Flies
Also known as sewer gnats, filter flies or sink flies. They are called as such because they live and breed in the plumbing drains and sewers.
They may also look harmless with their moth-like appearance but in big numbers, they can cause foul-smelling odours and annoyance. So, it's advisable to do some pest control maintenance to your sewage and plumbing systems to avoid drain fly infestation.
4. Hair
Clear up any amount of hair around the drain daily. It would be great to make this your habit in order to avoid blocked drains from getting worse.
After taking a shower, use a pair of gloves to pull all amounts of hair out and put it in a trash bag.
5. Debris and dead leaves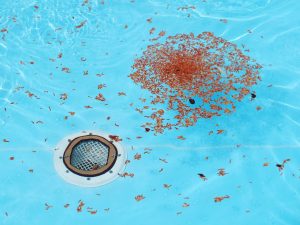 If you have a garden, you should be aware that leaves, stems, and roots can be an issue for your drain lines. For example, big roots that grow underneath the surface will go straight where the water is to stay alive.
To make sure nothing gets in the way of your water supply, clear your garden and gutter of any debris and dead leaves. It's also wise to keep your trees and plants well-watered so they won't try to reach your drain lines.
Or, you might as well keep certain plant species meters away from the drain or not keep them at all because of their tendency to clog drains. Examples of these plants include palm trees, magnolias, oak trees, gum trees, and willow trees.
6. Substandard pipe accessories and poor installation
Old or low-quality drain pipes and fittings can rust and absorb all the nasties including foreign objects better than those made with high-quality materials. This will eventually cause bad smells, blocked drains, and broken pipes, so in cases like this, it's best to call a local plumber to help you evaluate which parts and pipes need to be replaced.
While there will be far more complicated issues that will call for expert's attention, it's still always a good idea to learn how to get to the root cause. This way, you'll be able to explain your situation better to your plumber.
So, are you ready to put a stop to this nasty problem?