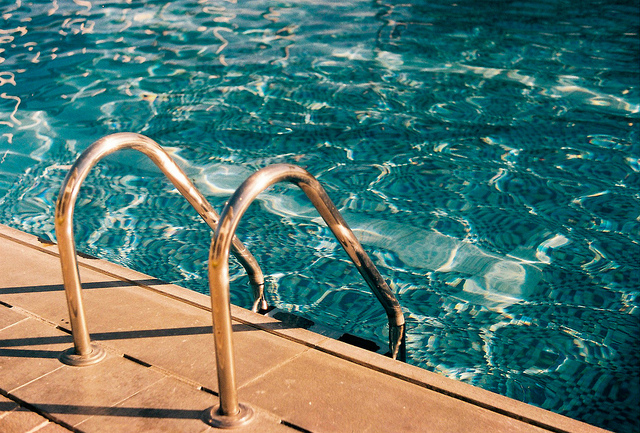 Installing a pool can be heavy on your budget, especially if you have a lot of features to add. But, it does not have to mean that you need to break a bank, you can make it easy on your wallet if you pay attention to small details. Moreover, be sure to look into finding the best deals and getting only the things your pool really needs. Future maintenance and pool improvements can be a cinch if you come up with a budget for it.
Upgrade Your Tiles and Pool Paving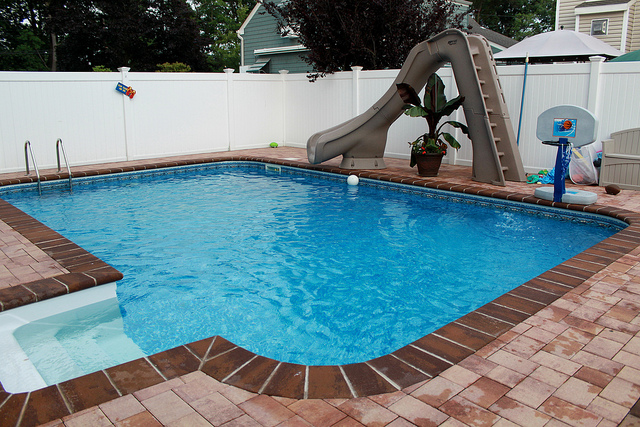 Although it might seem like a costly update for your pool, it does not have to be, tiles should be replaced but paving may come up well with a pressure wash or being relayed. Once you get to changing your old tiles, it will seem as if you have a new pool, making it look amazing once again. Consult with an expert as some types of pavers are not suited to pool areas.
Update the Lights in and Around Your Pool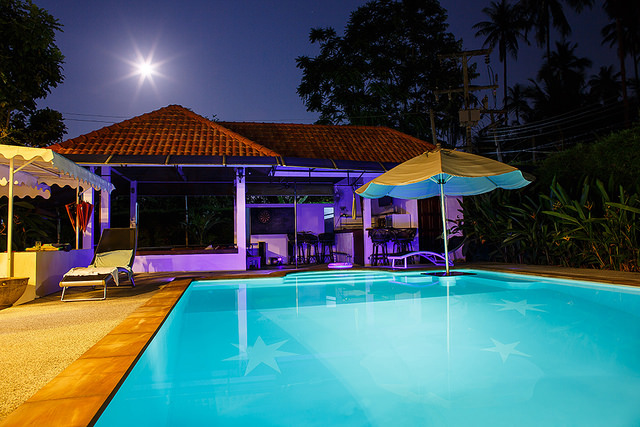 Even the simplest of installations around your pool can give it a new appearance, which does not have to cost you a lot. LED lights are great as they will be able to last for a long time and often do not cost a lot. Even more so, installing such lights can help breathe new life into your pool, especially at night, when you can show off your design. Be careful when working with electricity and wires, to avoid getting shocked.
Add a Water Sprayer
If you always dreamed about having pool features, it will be the best time to look into what you can add. Water sprayers are a great feature which do not cost a lot nor will they require any extra maintenance later on. However, the overall value they will add to your pool will be priceless. Furthermore, you can set them up in various positions, which you can also use as massage heads to help ease the pain while you cool down on a hot summer day.
Invest to Lower Maintenance
It is the belief of many that building a pool is the most expensive part of your poolside project, but they forget that maintenance can be quite costly as well. Nevertheless, you can upgrade your pool to lower the need and costs for maintenance in the long run, as well as to help the water stay safe and not to hurt your skin. Saltwater pool systems are a great way to filter the water, without the strong smell of chlorine nor will they damage your skin or eyes if you are not careful enough. In the long run, it will make pool water more pleasant to enter, and you will have to spend less time on overall maintenance.
Watch for the Sun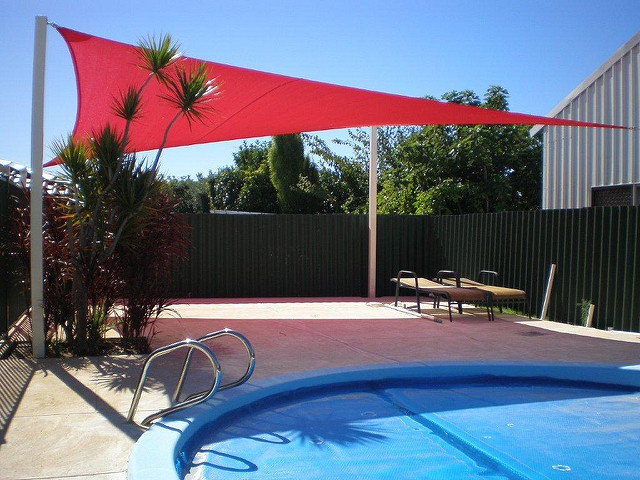 Unfortunately, your pool will have to be placed in a spot where there will be a lot of sun. While you can diminish the effect by planting a few trees around, it could get problematic as it will be hard to clean up debris. Instead, make sure to install shade sails because they will be easy to handle, and will offer plenty of shade even during the hottest of days. It will not affect your backyard too much, meaning that your plants can grow as they have so far.
Upgrading your pool on a budget means that you are going to have to make tough decisions, but, it will help you figure out what you really need. Keep in mind that even the smallest improvements can breathe new life into your pool. After you are done with your makeover, all that remains is to take a dip and enjoy your hard labour on a hot day.