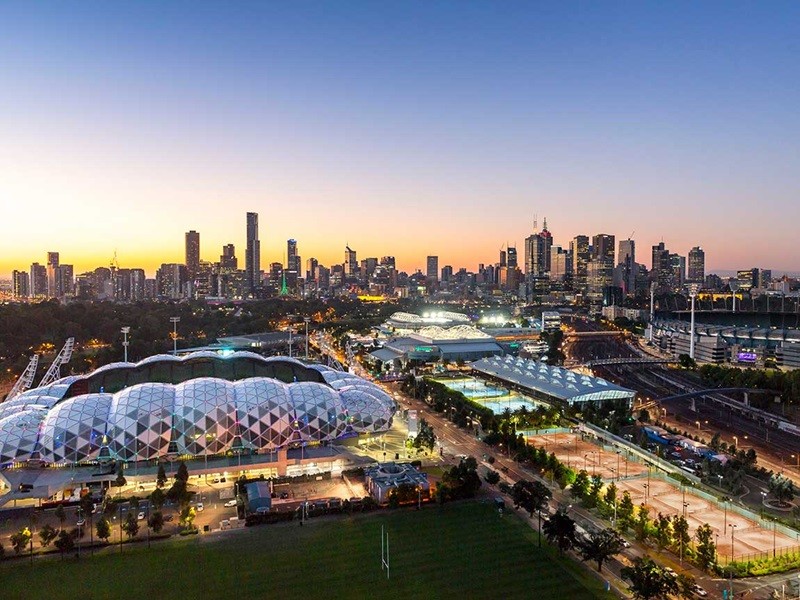 Melbourne – there's plenty to love about it. It's stylish, it's seriously street-arty, and it's totally dynamic. It's the cultural capital of Australia, with its distinctive Gold Rush architecture, excellent museums, edgy night venues, endless sports. But visiting is one thing, and moving to Melbourne is quite another.
What's for sure is that you will eventually settle into and love the cosmopolitan rhythm of Melbourne life. But if only you had a magic wand to produce a list of things you wish you'd known about the advantages and disadvantages of living in Melbourne…
Well … here it is!
Moving to Melbourne: Transport Tips
Beware the parking inspectors
Don't say you haven't been warned, because they're EVERYWHERE.
Many newcomers to Melbourne can't quite believe how often they are fined. Not just that: park in a clear way and your car really will be cleared away.
Watch the road
Melbourne has its very own personality – once you're there, there's no mistaking that you're in Melbourne. One of the reasons for this is the roads.
You'll pay the CityLink and EastLink tolls, no matter what direction you pass through them. And if you don't know how to do a 'hook turn', you'd better learn fast if you're driving in the Melbourne CBD.
It's not all about the trams
Many non-Melbournians will say Melbourne is all about the trams. But here's some great advice on moving to Melbourne: riding a snail to work could actually be faster.
So don't go trams. Go Melbourne's super quick trains. Although increasing population is putting pressure on Melbourne's public transport system it's still world class. Oh and you'll need to purchase a Myki card before you travel.
Moving to Melbourne: Housing Tips
Rent: Get ready to compete
When you're contemplating reasons to move to Melbourne, the ease with which you will secure a place to rent won't be one of them.
Unless you fancy a night on the sand or street, you'll need to plan and prepare moving house well in advance. When it comes to renting competition is extremely high, queues are out of the door and down the street, and your only option straight up could be something short term.
Many people move into a small apartment initially, placing additional items into self storage units. This can be a really good idea. It means you get to explore the Melbourne suburbs and take your time to find the place that suits you best for longer term accommodation.
Deciding where to live is hard
Even if you know a little about the city and beyond, deciding where to live in Melbourne can be very tricky.
If work availability is a big factor, and the inner city seems out of reach or undesirable, the western suburbs rate highly for jobs – especially growth corridors like Truganina and Tarneit.
The West is also best for housing affordability, where this suburban region is now among the fastest growing in Australia. Services and infrastructure are ramping up, the median house price is below that of elsewhere, but annual growth is through the roof.
Moving to Melbourne: Entertainment Tips
Soak up the sport!
There aren't too many places in the world where sport is a religion, but Melbourne is definitely one of them.
There's the magnificent Melbourne Cricket Ground, where AFL footy is also revered on a weekly basis. But there are an absolute plethora of other sporting contests played in this amazing city, where great venues and atmospheres play host to Melbournians' passions.
Think the Ashes, Australian Open tennis, the F1 and MotoGP grands prix, the Melbourne Cup … and we've only just started.
Enjoy the fine food
The coffee culture is rich and the great restaurants are endless across Melbourne. Some areas have become food mecca's, such as the authentic Italian restaurants on Lygon st, Carlton. Chapel St in South Yarra has a large concentration of cafes restaurants and bars for you to watch the world go by. Along Richmond's Victoria st you'll find many Vietnamese restaurants for your dining pleasure.
Don't stop exploring
Of these moving to Melbourne tips, the best one is to stop sitting on your couch and instead get out into this amazing, multi-faceted city and explore. There's so many options for day trips from the Great Ocean road and Mornington peninsula for the beach fans, to the Yarra Valley for beautiful countryside and wine tasting.
Dress for winter
Do you know that Crowded House song Four Seasons In One Day? It's almost certainly about Melbourne. But when you are out and about the only season in that day you really need to worry about is winter.
Yep – the cold weather is COLD. Buy a very thick coat, and put a t-shirt underneath for when the sun pokes its head back out. And carry an umbrella.
More moving to Melbourne tips?
Do you just love Melbourne already, and have a favourite suburb you want to tell us about? Got any Melbourne living tips for our readers? The comments section is just for you!