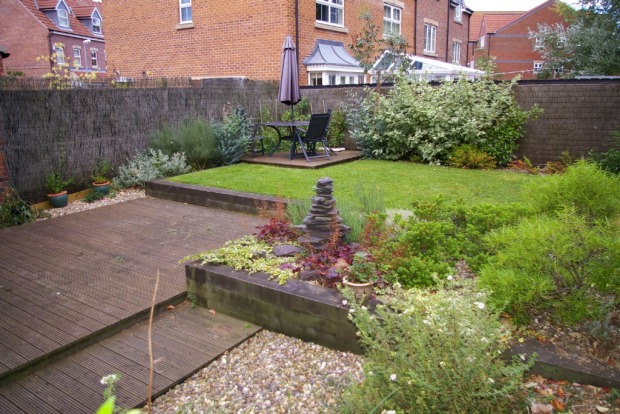 While it's lovely to have a lush, vibrant garden to escape to for relaxation, rejuvenation, or to spend time with friends and family, gardens that require a lot of maintenance aren't always viable if you have a busy lifestyle.
But don't despair: there are many low maintenance garden landscaping options that will allow you to have your own garden paradise, without hours of upkeep. What will you do with your free time!
Here are 6 simple and easy low maintenance garden tips to inspire you.
Minimising weeds
A fantastic way to keep weeds at bay, as well as save your feet from the torture of stepping on prickles while out in your backyard, is to install a weed mat. Not only does a weed mat help to reduce weeds, it will also allow your other plants to flourish. Even better, installing a weed mat is a quick and easy task that you can do yourself.
Mulching
Another great tip to avoid weeds overrunning your garden is to lay mulch on your garden. Mulch is essential to combat weeds and retain moisture, so your plants get enough nutrients, and you don't have to water your garden as regularly.
Low maintenance paving
Pavers are a popular feature of low maintenance gardening, as well as being practical. Whether you use pavers for paths, a patio or BBQ area, if installed correctly these are a wonderful addition to your easy-care garden. The key for low maintenance paving is to apply a sealer. This ensures moisture and dirt will run off much more easily, and will also provide a protective barrier to stop your pavers from getting stained. If you need some paving inspiration you'll love our guide to paving pattern designs.
Hardwood decking
There's nothing better than enjoying your morning cup of tea or coffee out in your backyard on the deck. By installing a Native Australian Hardwood deck such as spotted gum, strength and durability are guaranteed, as these are a higher density.
Turf
By laying a low maintenance lawn, such as "Sir Walter" buffalo turf, you'll spend very little time gardening and still be able to enjoy the lovely cushioned spring of soft grass underfoot. This turf variety is also a good choice for families, as it handles wear and tear from high traffic well, along with sun and shade.
Drought-hardy plants
You can keep your garden landscaping looking impressive all year round with a blend of all-weather plants and foliage varieties, as well as free draining soil. These will change with the seasons, so your garden will always appear interesting, with the added benefit that you won't have to replant every season. For some garden landscaping help with selecting plants to suit your backyard, DIY Network is sure to inspire you.
Are you interested in low maintenance gardens or have tips of your own? Please share a comment with our readers!
Image source: David Beasely