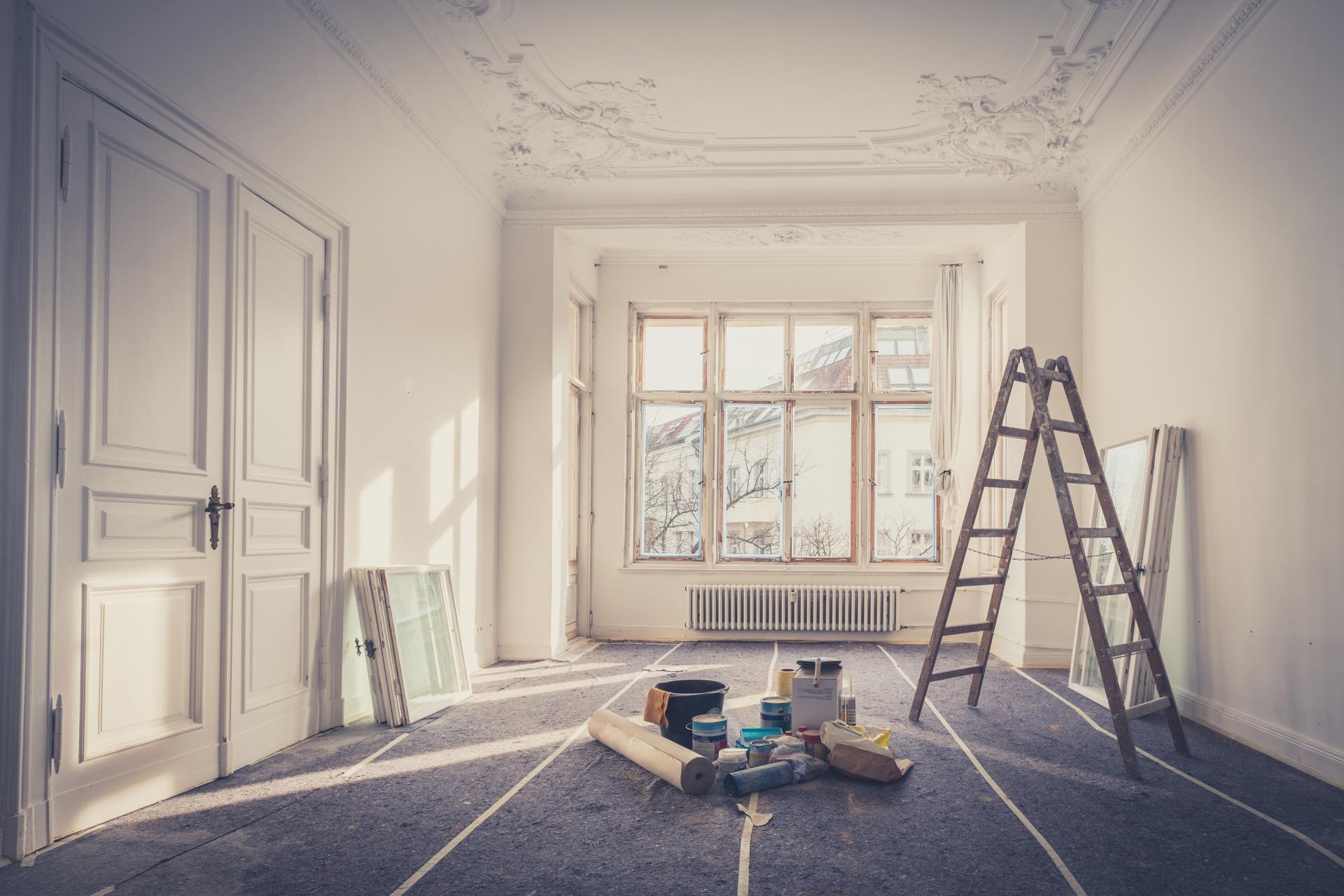 Updating your home can bring your house to a whole new level with better design, more room or new appliances. According to the National Association of Realtors' 2017 remodeling impact report, 75 percent of homeowners have an increased desire to be in their home after they've remodeled, showing the personal payoff is there.
Even small remodels are worth the effort, but they can get out of hand quickly. Certain mistakes can cause your project to cost unexpected time, money and stress. But if you watch out for these errors, you can get ahead of the issue before it causes too much trouble.
Here are six ways your small remodel can get out of control, so you can avoid making these common mistakes.
1. Budgeting Incorrectly
When your small remodel takes more time and money than you predicted, your project can start to impact you negatively. Or, you may realize in the middle of your renovation that you have to fix a leaky roof or water damage in the basement before proceeding, which adds more expenses and could put you over budget. Exceeding your original budget can leave you in debt with no end in sight.
Get estimates on all the expenses you'll have throughout the process, so you are financially prepared. Consult a realtor or other professional on the cost estimate of the entire project and the projected cost recovery.
2. Choosing Low-Quality Supplies
Affordable supplies may seem like a beneficial deal at first. But once you start to live in the space you've remodeled, you'll realize the floor doesn't hold up or the countertops chip easily. After investing in substandard quality materials, you can come up worse off than when you started.
Identify which materials are most durable and which brands are most trustworthy. For a small remodel that lasts for years and improves the value of your place, splurge on the right products to save in the end.
3. Generating Waste With Nowhere to Put It
Remodeling can produce a large amount of waste you'll have to clean up. Extra materials could be left lying around your home with no purpose. After the contractor is gone and the work is wrapped up, you can have spare floorboards, surplus metal or loose cardboard by the loads.
First, plan ahead by renting a dumpster or considering a garbage pickup service. You'll want to estimate the amount of waste your small remodel will produce by thinking about how much is being torn out and removed — don't let a growing garbage heap surprise you.
Then, see what you can salvage or recycle. Ripped up carpet should be disposed of or donated to a recycling facility. You also need to find a new location for your old appliances, so try to resell them online or in your community.
4. Going for Look Instead of Function
While improvements to the appearance of your home can help boost its value, unnecessary changes that cater to your own tastes can be worse for you in the long run. When you sacrifice practicality to dress up a house, you're trying to meet unrealistic expectations and fit your personal preference.
For example, spending your money on appealing counters when you should have created more storage options won't increase your home's value. If you're thinking about getting your home on the market in the near future, you'll want to think ahead.
Ask your realtor if any renovations for better livability could help your home. Tend to any problem areas that could hurt reselling your house before you make significant cosmetic changes.
5. Hiring a Contractor Without Shopping Around
Without talking to several contractors, many people hire the first one they find. That's less hassle for you, right? Not exactly — you can get stuck overpaying or getting subpar work when you don't weigh your options.
Call several contractors to set up individual meetings for thorough research. Find reviews of their work or former clients to chat with, so you can be confident in their abilities. Their time and skill will be directly impacting you, so take your time.
Keep Your Small Remodel Under Control
Small home renovations can help you enjoy the space you live in more and increase your house's value. While a lot can go wrong, you can also find success in your endeavor by steering the project away from mistakes. To keep the remodeling on track, approach the project with the right mindset and tools.