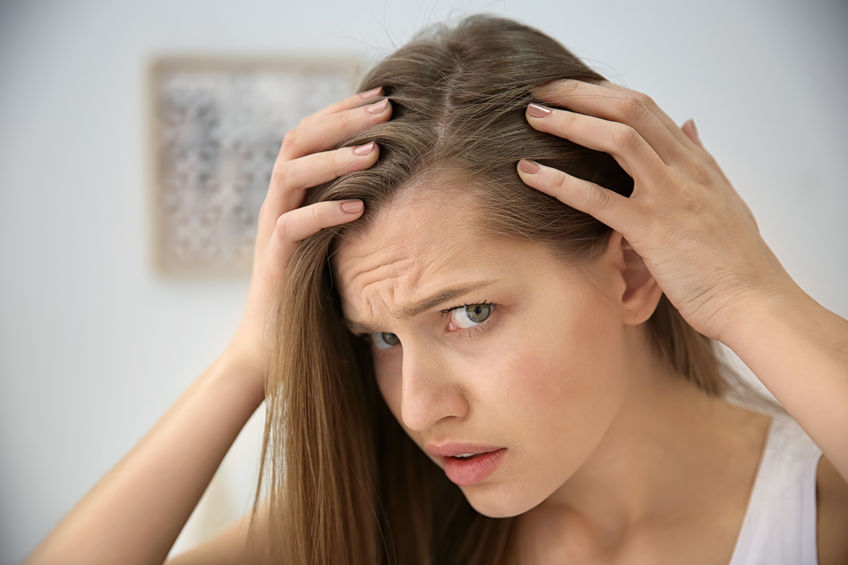 Hair loss in women is more common than you think – it's estimated that 55% of women will experience some form of hair loss before age 70. Also referred to as alopecia, female hair loss isn't often discussed. Still, it can be short or long-term, with various causes – from hormonal changes to medications and genetics to illness or stress. While you can't do much to stop women's hair loss, possible treatments or alternatives can help you cope better. Here's what you need to know.
Types of hair loss in women
There are three main types of hair loss for women:
Alopecia/pattern hair loss: the hair thins on the top and sides of the head. This is the most common type, and hair will not naturally grow.
Telogen effluvium is temporary hair loss caused by stress, including surgery, childbirth and severe illness. However, hair will usually grow back.
Anagen effluvium: caused by medications, such as chemotherapy. Hair will usually grow back within six months or so.
What causes hair loss in women?
Hair loss can happen to women or girls of all ages and backgrounds; however, you are more susceptible if you:
Are over 40.
Have recently had a baby.
Have had chemotherapy.
Are on strong medications.
Wear tight ponytails or braids.
Use harsh chemicals on your hair.
Are menopausal.
Some medical conditions can also lead to hair loss, such as:
Hypothyroidism and hyperthyroidism.
Hodgkin's disease.
Hashimoto disease.
Lupus.
Addison's disease.
Celiac disease.
Signs of hair loss
The obvious signs of hair loss include:
Gradual thinning on the top of the head happens as people get older. It might include a receding hairline.
Bald spots. These are generally patchy and round; you might even notice this with your eyebrows or genital area.
Handfuls of hair come out as you comb, wash or gently pull on your hair. This is usually the result of stress or shock.
Full body hair loss, where you also lose hair on your arms, legs and face (usually from medical conditions or medicines).
Scaly hair loss, with scaly patches over your scalp that are swollen, red or painful. Usually a sign of ringworm.
If you notice more hair on your brush, the floor or pillows, see patches of missing hair on your head, find your ponytails are getting thinner and smaller, or your hair breaks when you brush it, you may be experiencing hair loss.
Can female hair loss be treated?
Whether your hair loss is treatable depends on why the hair is falling out. If you have lost your hair due to stress or hormones, your hair may grow back if you give it a few months.  Alternatively, if tight ponytails or braids have caused your hair loss, time will heal the hair follicles if you stop doing whatever caused it. For hair loss caused by illness or medications, you may need to take supplements or multivitamins to assist with the re-growth. Hair loss due to age, menopause or illness can be harder to treat. Options could include hair transplant surgery, where small pieces of the scalp with hair follicles are taken from the back of the head and placed in slits in the bald spots. Though effective, this method can be expensive. Protein-rich plasma injections are another option that helps the hair grow faster. Or you might consider a hair replacement pill for women specifically created to suit your personal needs. This option can treat hair loss caused by hormone changes (pregnancy, menopause, thyroid, PCOS), genetics, age, stress, medications, disease, or a mix of these. Failing the above, wigs, scarves or wearing hats could be the best way to come to terms with your hair loss and give you a new style to match your wardrobe. You can also visit a hairdresser and try colouring your hair to make your hair seem fuller, massaging your scalp to stimulate blood flow, adding layers, and using a quality shampoo that adds volume.
Final thoughts
Whether your hair loss is hereditary, caused by a medical condition, or the result of emotional stress, there's no doubt it isn't enjoyable. However, there are options available for treatment or to boost your self-esteem. Talk to your GP or see a specialist for advice and treatment options if you have any concerns.