Engagement, education, encouragement, and excitement. These are four words to keep in mind when keeping your new and veteran employees around for the long haul. Discover the 10 things you can start doing to make every person more productive and dedicated.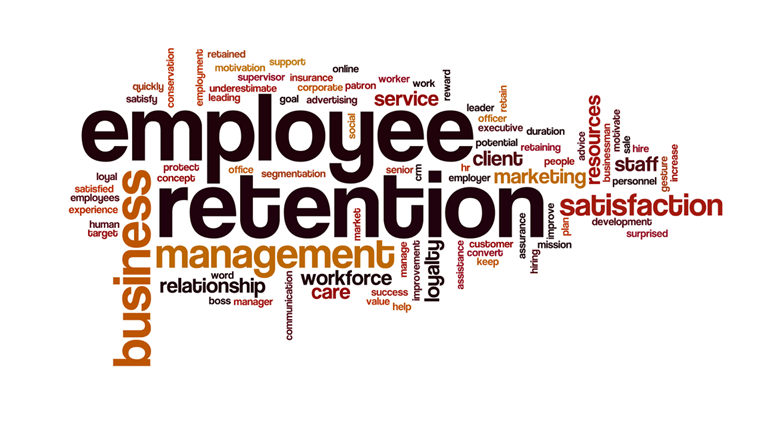 1. Accomplishment Emails
Sometimes it's just the little things. You don't have to spend a fortune on constant pay incentives to show your appreciation. Let the office know what they're doing right. Send out emails when three or more employees have done something noteworthy. It lets those achieving their goals know their hard work is not going unnoticed, and it also motivates other employees to focus on their weekly goals, so they can make the next email!
2. Paid Training
Personal and professional growth is so important, however, not everyone has the disposable income to invest in higher education, certifications, and training. Paid training give your employees direction for the future and allow them to also become more valuable assets to your business. Even if you're a small business with a small budget, some training only cost your business a couple hundred dollars yet could potentially earn yourself and your employee thousands in revenue each year.
3. Weekly Meetings
Keep everyone in the loop. Weekly meetings help with everything! They encourage teamwork, problem-solving, and open communication. There is nothing worse than feeling left out of a work project when you know you could have helped execute it to the fullest! This is the optimal way to make sure everyone is heard gets to use their strengths to the fullest.
4. Awards
Either you loved receiving sports awards as a child, or you always wished you received a trophy and have a barren place saved for it on your wall. In either case, there is always room for more. And not only can awards go on the wall, but they can also go on your employee's resume! Whether it's a framed piece of paper or a glass statue, do annual awards at the office party to encourage growth and positivity.
5. Holiday Parties and Bonuses
Keep it fun by the end of December! It doesn't have to be all work and no play at the office. Consider a classic game show buzzer rental for the office party paired with fun, intense trivia games. Interactive games will keep employees off their devices and allow them to make stronger bonds with one another. There are also a lot of other fun office Christmas Party ideas that you can consider that would make your employees enjoy their stay in the company.
Bonuses also keep spirits high and mighty during the holiday season! Consider distributing your holiday bonuses in the same week as your holiday party so everyone can easily distribute the holiday cheer!
6. New Introductions
Don't leave anyone out. New hires are just as important as seven-year veterans. Allow new employees to shadow coworkers who have been with the company for three plus years. They will learn the ins and outs of the company faster and maybe even make a great office friend.
7. Benefits
So many people are now switching from the standard 9-to-5 work schedule to freelance opportunities and flexible work hours. While that lifestyle is appealing is also comes with a price: the lack of benefits. A major incentive to committing to a company is benefits received. People will stick around for great health insurance, paid time off that rolls over year-to-year, maternity leave and bereavement. Keep offering benefits and looking into upgrades for your employees. Their health and wellness are so important.
8. Remember Dates
Remember dates and don't just remember business meetings. Be conscious of significant personal milestones as well. Is Emily due to give birth? When does Matt turn 30? How did Cheryl's surgery go? People want to know they matter and that they are not a just regular old employee. Add these dates to your calendar throughout your day if it helps so you can't forget!
9. Office Trips
Plan a little something for the entire office or your top employees (depending on office size.) Overnight trips are the best to schedule something like a three-day trip to New York City for 12 employees, all expenses covered. Many employers will also incentivize new hires with this. Paid office trips are annual performance triggers that also help connect your top creative performers. Not everyone can say they had a free trip to Europe with their company. It makes more people want to work there and more people want to stay there.
10. Growth
Everyone wants to know there is a place for them in the future. After your employees have been there for a year make sure they know what their next steps are. Have an annual review with each and every one of them that spells out annual goals, pay incentives, and promotional possibilities.
---
Engagement, education, encouragement, and excitement are all crucial when it comes to retaining employees. Remember those four C's plus our 10 tips, and your employees will stay committed to you as an employer longer.