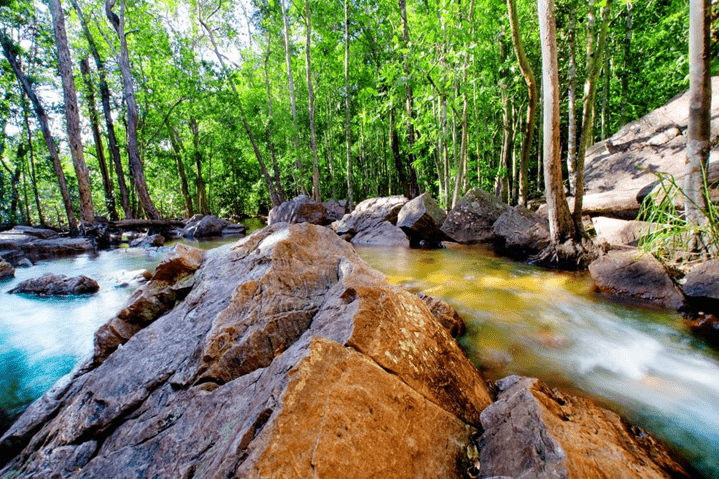 Custom wallpaper is an innovative product which enables you to decorate walls with a design of your choice.
While traditional wallpaper may be difficult to apply and remove, custom wallpaper uses a special adhesive which is forgiving, allowing it to be repositioned, with the freedom to change your design or return your wall to normal.
Installing your custom wallpaper is easy. Simply peel and stick in the desired spot and use a flat tool to press out any air bubbles. Some vendors may offer additional assistance however DIY installation is simple and easy.
Compared to painting, custom wallpaper is faster and can be installed and removed with very little effort. This makes it ideal for renters to decorate their homes without damaging walls. Quality products are usually priced between $80 to $90 per square metre and can be applied to almost any wall, except for exposed brickwork.
Depending on your style, wallpaper designs can vary from subtle textures to colourful photographs. When made and installed correctly, custom wallpaper is seamless, giving walls the appearance of being made from the material of your choice.
Decorating your property with this product is easy, simply pick a location, choose or supply your own design, then unroll and install.
Pick Your Property
Custom wallpaper is a cost-effective option for offices, restaurants and other properties. It can be applied to a range of spaces, including:
Homes
Photographic designs such as travel destinations or beaches are popular choices for bedrooms. A high-quality photographic design can give you daily inspiration, as you wake to a sunrise or fall asleep under the skyline of your favourite city.
Kids rooms, games rooms and 'mancaves' are other areas in the home which can use a splash of colour. A design of your favourite sports team or the kid's favourite cartoon character can also be a light-hearted addition to the room.
Living rooms, hallways and entrances are good areas for more tasteful and refined designs. Welcome guests into your home or relax in comfort with calming scenes from nature or with subtle textures.
Restaurants
Restaurants can benefit by applying a custom wallpaper design to large feature walls. Not only does this give patrons interesting scenery to look at while they enjoy their meal, but it can also add to the ambience of your establishment.
Trendy or personalised designs can tie into your restaurant's theme and give patrons an indication of your style. A design by a local artist could be digitally transferred and printed onto your wallpaper, providing the opportunity to have an interesting mural without the hassle and mess of painting.
Offices
Custom wallpaper can add an inspirational quote or scene to your office environment. Whether it's a calming natural landscape in the break room or an impressive mural for clients to see when they enter your business. Adding a custom wallpaper can also beautify your home office. Just remember that the right design can help decorate and bring life to your office.
Wallpaper designs are easy to customise and can include your business' name or logo in the corner of a high-quality image or artwork of your choice.
Lobbies
Create an airy, contemporary feeling in your apartment, hotel or business lobby. Custom wallpaper works well in larger, empty spaces while nature-inspired designs help to create a calming aesthetic.
Choose Your Design
There's free and paid wallpaper designs available to create the perfect look for your property. Popular choices include:
Patterns
Brick walls, wood patterns, and abstract backgrounds can be applied to give a plain wall a more interesting look. Available patterns include geometric shapes, similar to traditional wallpaper designs.
Nature
Whether you choose to feature flowers and animals or natural landscapes, there are many options for awe-inspiring images. High definition photographs of seasons and terrain such as a sunset in the desert or a snowy mountain make an eye-catching addition to any wall.
Travel
Travel-themed photographs are a popular option for those who want to travel the world. Famous monuments such as the Eiffel Tower or New York skyline can keep your mind on the big picture, while a detailed world map can be a fun addition to a bedroom wall.
Text/Quotes
Placing an inspiring quote on your walls can help to centre your perspective and keep you motivated. Great quotes that resonate with you can also help to communicate your values to visitors.
Sports/Team
Celebrate your favourite sports team with a wall mural of their colours and logo. This design option is great for mancaves and games rooms. Other sporting options can include high-resolution photos of famous games or players.
Create Your Own
If you're an artist or have an idea for your own custom design, why not create an original artwork, or turn your favourite travel or family photograph into a feature wall?
---
The range of designs is only limited by your imagination. Which design will you choose for your property? Let us know in the comments below.