When choosing an apartment or a house to live in, most people are focused on the "critical" rooms, such as kitchen, bedroom and bathroom. There are no properties without them, since living would be almost impossible otherwise. However, there are some elements that make the places we live in much more enjoyable and inviting. Such features also make it easier for us to call that place our home. One such example is a lounge, or chill-out area.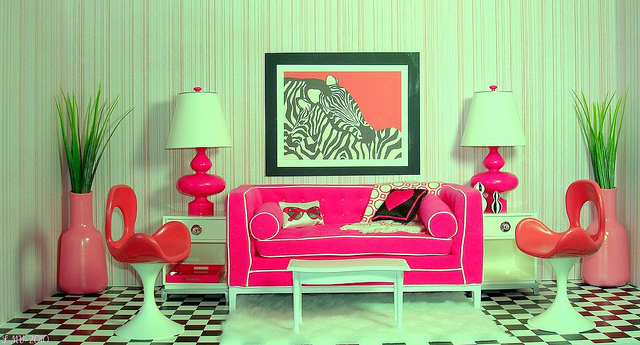 Although often used to describe a living room, a lounge area is actually something a bit different, something special and something that can provide a sense of calmness, joy and fulfilment. Since we all have different ideas of how we'd love to spend our leisure time, there are many different lounge areas, each designed with its owner in mind.
Day bed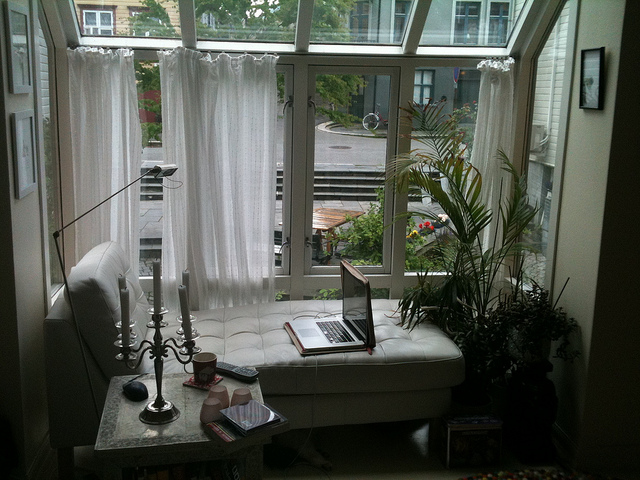 Is there a window offering a nice, or even better a breathtaking view? Why don't you install a bed under it and use it to stretch or curl up and unwind after a hard day's work. If it's big enough for two, you might have found your new favorite place in your home.
Of course, such a bed doesn't necessarily need to be by a window. Any place where you think you'll be able to get some peace and privacy would do. Just add cushions and a blankets for maximal enjoyment.
Reading nook
If you're not a fan of reading in a horizontal position, you might consider finding a spot where you can install an armchair and a small table for that cup of coffee or glass of wine you like so much. If you haven't replaced your whole library with an e-book reader, it's nice to have shelves installed in that part.
Ideally, such place should get a lot of natural light through a window, but if that's not the case, you don't need to panic. You'll just need to pay more attention to choosing proper lighting solutions.
Some decorative items or works of art would provide even more cosiness and warmth, if that's what you're after. Should you wish to give your weary legs some rest, throw in an ottoman for ultimate experience.
Hammock
Yes, you don't need to be a happy camper to enjoy resting in a hammock. It can be hung inside your home as well, thus providing you with an opportunity to use it all-year-round. Instead of planting a tree indoors to have a place where to hang a hammock, you might take a look at these tips.
Multimedia room
If you can afford it, both money- and space-wise, this could be your piece of heaven inside your home. You can watch a movie or a game on a big-screen TV. Have some friends over and throw a karaoke party, why not? Here, the focus is not so much on the furniture, but the space and equipment available. Still, it might be a sound idea to provide extra insulation if you intend to be noisy.
Your own bar
If you too want to have a place "where everybody knows your name", why not having a bar in your own house? You'd need some stools, a fridge and a bar, obviously. Alternatively, you might have a table with not more than four chairs. Naturally, you should enjoy sipping your drinks in moderation. Dimmed or neon lights, depending on your taste, shouldn't lure you into drinking more, but just make the experience more pleasant.
All in all, organizing a lounge area in your home, a place where you'd be able to chill out, depends of many factors. Primarily, there is the problem of space or lack thereof. Then, there's money. Are you able to afford any works on converting a part of your home? Last but not least, there's the homeowner, i.e. you. What do you want? How do you want to relax? If you have answers to these questions, you're good to go. Have a look on the Internet and see if you find some of these ideas inspiring. But remember, there's no point in creating such a space if you don't have time to enjoy it.